Wholesale Step by Step Guide
Ordering through FAIRE.com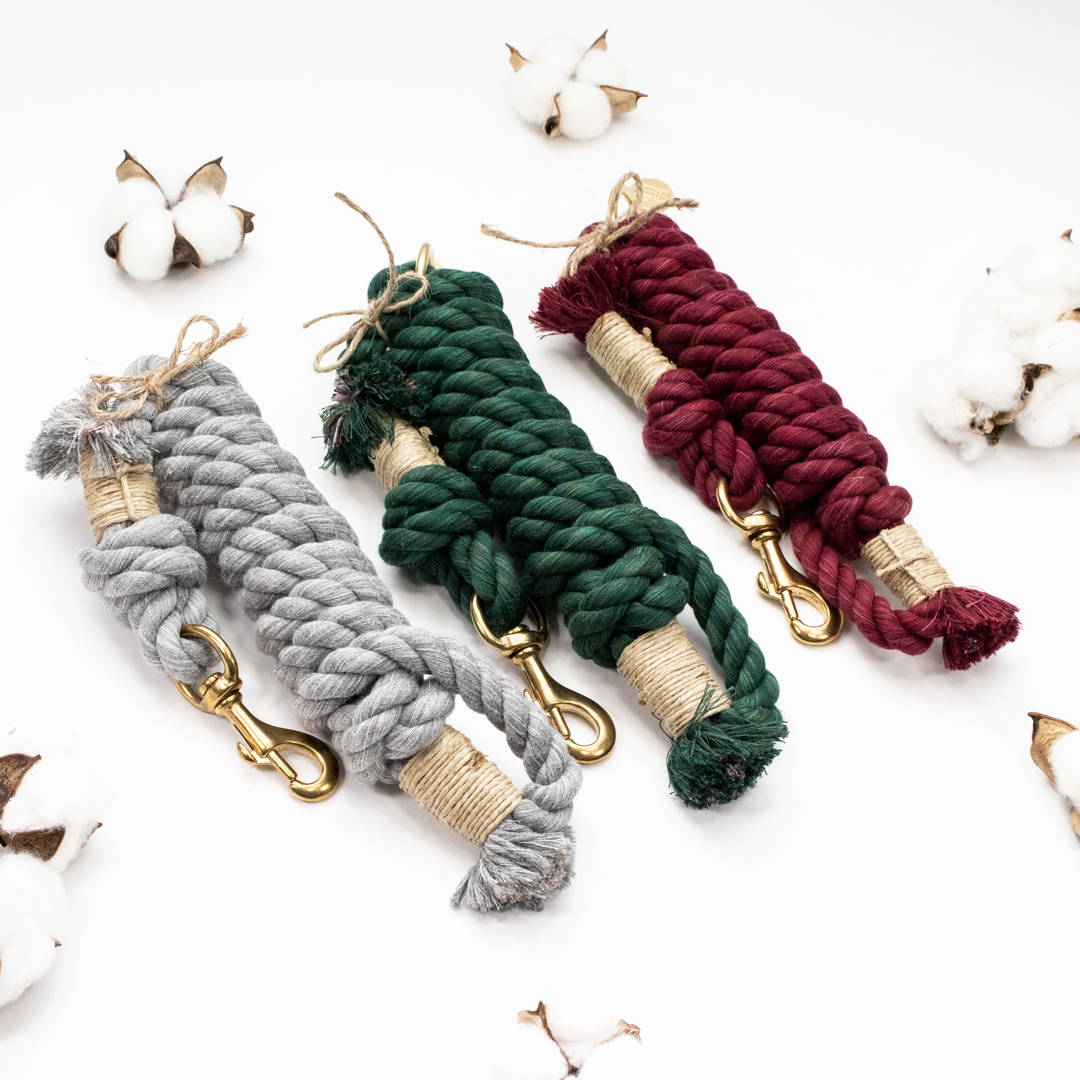 Related Products:
All Sleepy Cotton Upcycled Core leashes
All Sleepy Cotton upcycled core leash wholesale orders are processed through FAIRE.com
Simply put, Faire is a wholesale portal. However, it's much cooler than traditional and outdated wholesale portals. Instead, Faire uses the power of technology to connect makers with boutiques all over the world.
There are 2 main reasons
As a company, professionally managing a wholesale program is a daunting task.

As for retailers, wholesale can be stressful and time consuming. Needing to go back and forth between maker and consumer can start to feel like a never ending ping pong game.
To be able to provide professional wholesale support, in most cases, companies will need a dedicated, trained team.
Faire helps us to eliminate many traditional wholesale steps with their system, allowing retailers to place their risk-free orders within minutes with a few simple clicks. No more unending back and forth.
Benefits
Sleepy Cotton Wholesale Program
Partnering with FAIRE

Minimum

: $250

$200 Discount

: Your opening order is eligible for a $200 discount

Free Return

: Your opening order is eligible for free returns within 60 days from the date of order - FAIRE.com will even send you a prepaid shipping label to send back the items!

Free Shipping

:

For your opening order, shipping is free

Net 30 and Net 60

: FAIRE.com offers brick and mortar stores the option to apply for a credit limit. You can apply for net terms on FAIRE.com
We will send a unique link for our retailers to order through FAIRE.com. PLEASE MAKE SURE TO PLACE YOUR ORDER THROUGH THIS UNIQUE LINK TO BE ABLE TO RECEIVE ALL OF THE BENEFITS THAT FAIRE.COM OFFERS.
Please send us your wholesale application form. We will briefly verify your information and get back to you.

After our brief verification process, we will send you a confirmation message.

If you are interested in purchasing Sleepy Cotton Upcycled Core leashes, your purchase will be processed through FAIRE.com.

We will send you a link that will direct you to the Sleepy Cotton page on FAIRE.com.

Select your items and place your order.

Your order will be processed through FAIRE.com and you will receive all the benefits that they offer.

As soon as your order is confirmed, we will start our handcrafting process.

Your order will ship out from our Irving, TX facility.
$200 Discount Eligibility

You must be new to the Faire platform.

You must sign up for FAIRE.com through the invitation (link) from Sleepy Cotton.
Sample requests are received and processed directly through Sleepy Cotton. The sample discount is an additional 50% off of our wholesale price.
Once your request is received, we will issue you a wholesale discount code. You can purchase up to 7 products using this wholesale discount code directly from SleepyCotton.com.
We offer free returns on the first order through faire.com
If you're not satisfied with your order, you are able to return your order within 60 days from the day your order was placed. Those 60 days allow you time to try out the product and return anything you don't like for a full refund.
If your account has Net 60 payment terms, we simply won't charge you for any products you'd like to return. If you pay on shipment, any returns will be refunded directly to your original payment method.
Please note:
Once your return request is submitted, we will email you a prepaid shipping label for you to use on the package you're sending back.
Unfortunately, we can't accept returns for any customized products. Also, all returns must be unused and in perfect condition.
Shipping costs to retail stores are not refundable. Return shipping costs are covered by faire.com. When your return request is processed, you will receive the shipping label within 72 hours.
All Sleepy Cotton wholesale orders are processed through faire.com
In order to purchase an item, you will need to link a credit or debit card. All payments are made through the use of credit or debit cards.
Your account type may affect the date you are charged for an order:
Net 60 terms
Anyone eligible for Net 60 terms will not be charged for their order until 60 days after the order is placed. Spending limits do apply. 60 days after the purchase date, faire.com will auto charge your card. However, if you would like to pay off your orders sooner, you can do so by logging into your account and paying through the "Invoices" tab.    
To increase your credit limit, please click the "Account" dropdown menu and fill out the application after clicking "Increase my limit." Payment terms may only be available for brick and mortar businesses.
Payment-on-shipment
Payment-on-shipment orders require your payment to be due when your product is shipped by Sleepy Cotton. Once your order is in transit, your card will be automatically charged.
Can I receive a Sleepy Cotton line sheet?
Once approved, we will send you a link to our faire.com profile. You will be able to see our available products and wholesale pricing.
How long does it take to receive products?
Lead time really depends on the quantity of your order. For 250 products and under, our lead time is 14 business days. 250 to 500 quantity order, our lead time is 25 business days. Over 500 products, please send us your estimated order quantity.
What is your minimum?
Our order minimum is $250.
Where will my products be shipped from?
All our products are shipped from Irving, Texas.
Is there a fee for using faire.com?
No. It is completely free. No upfront cost or membership cost.
My store is not a brick and mortar store. Is it ok?
Sleepy Cotton is currently only partnering with physical brick and mortar stores in the United States. Online wholesale is currently not available.
Wholesale application form: https://sleepycotton.com/pages/wholesale-request
More questions? wholesale@sleepycotton.com