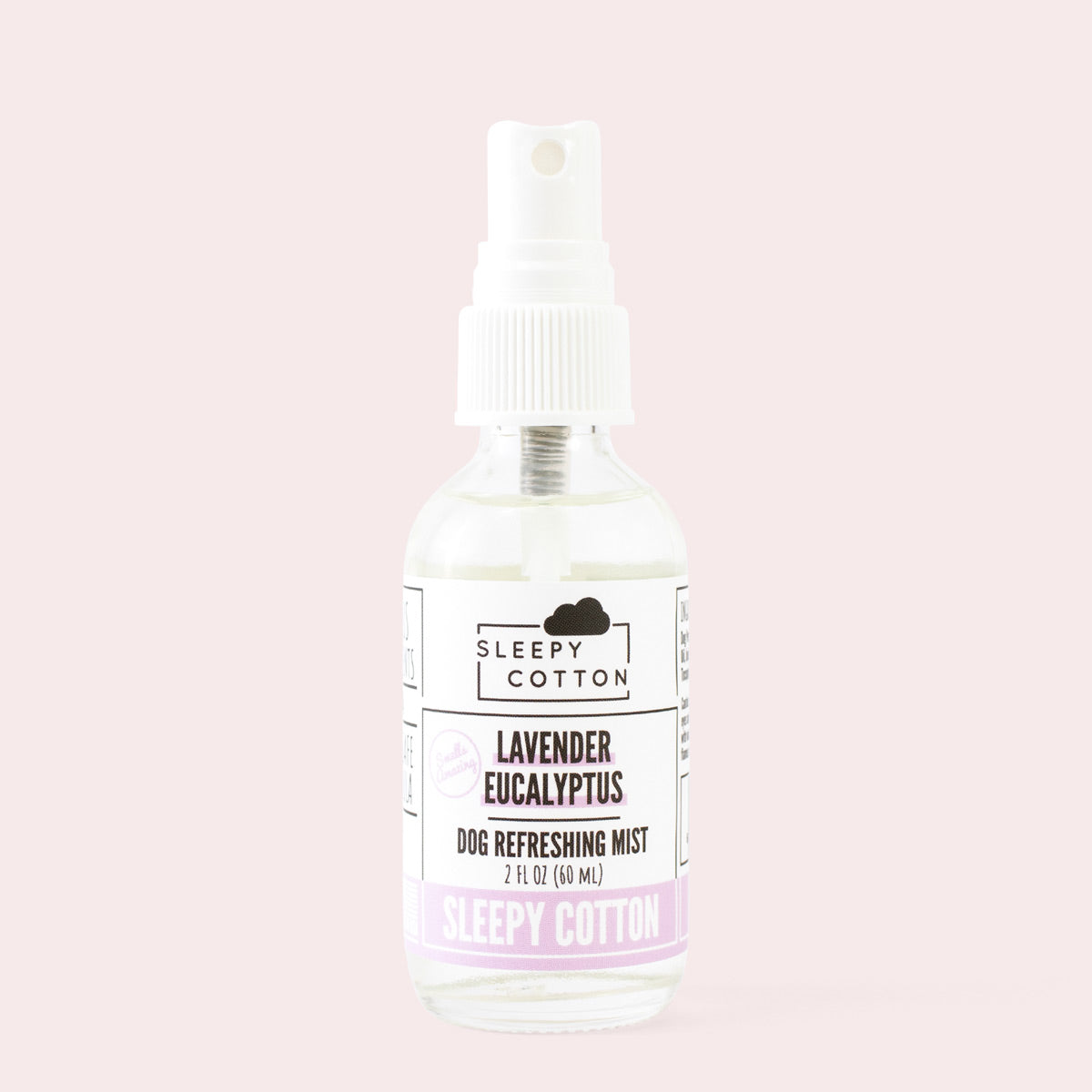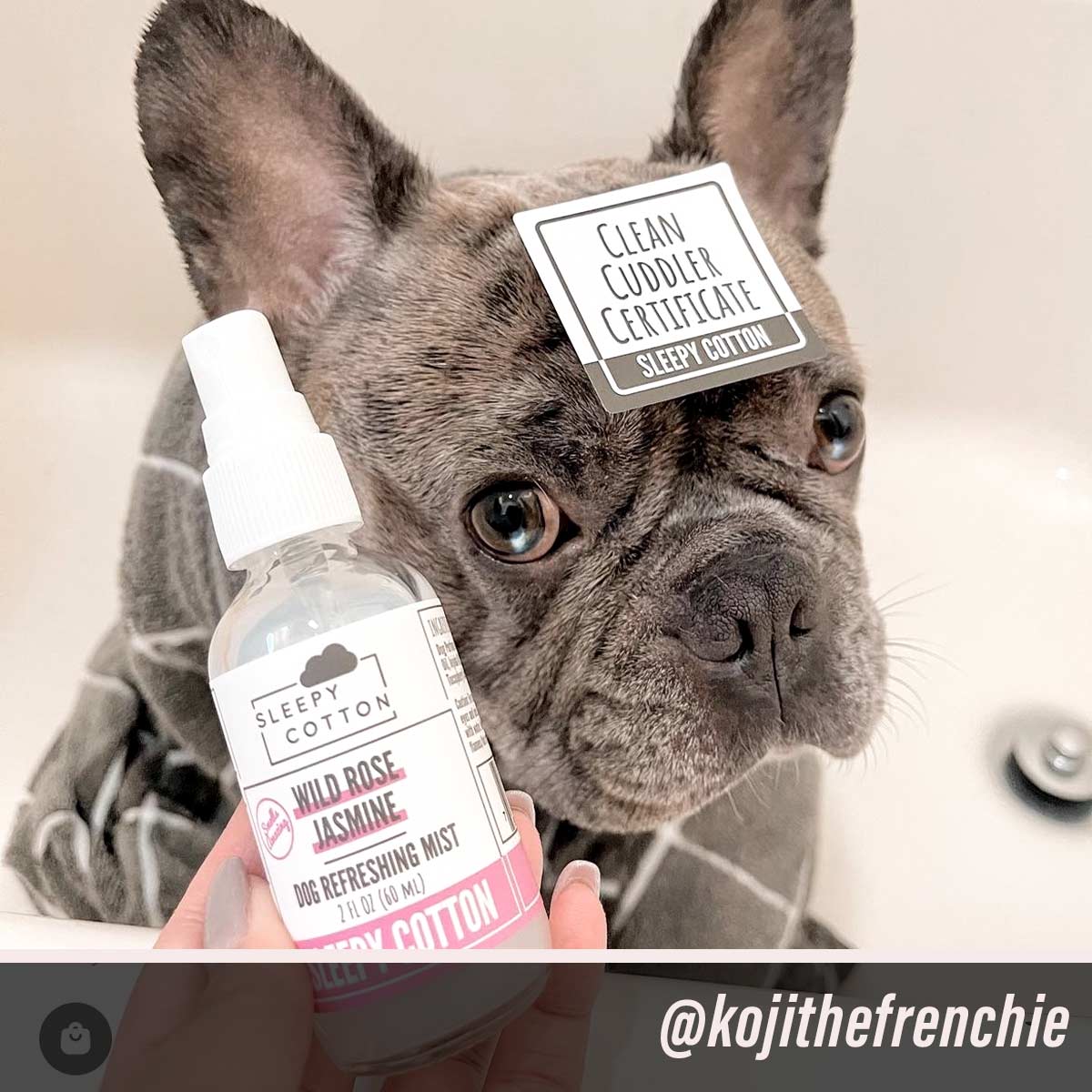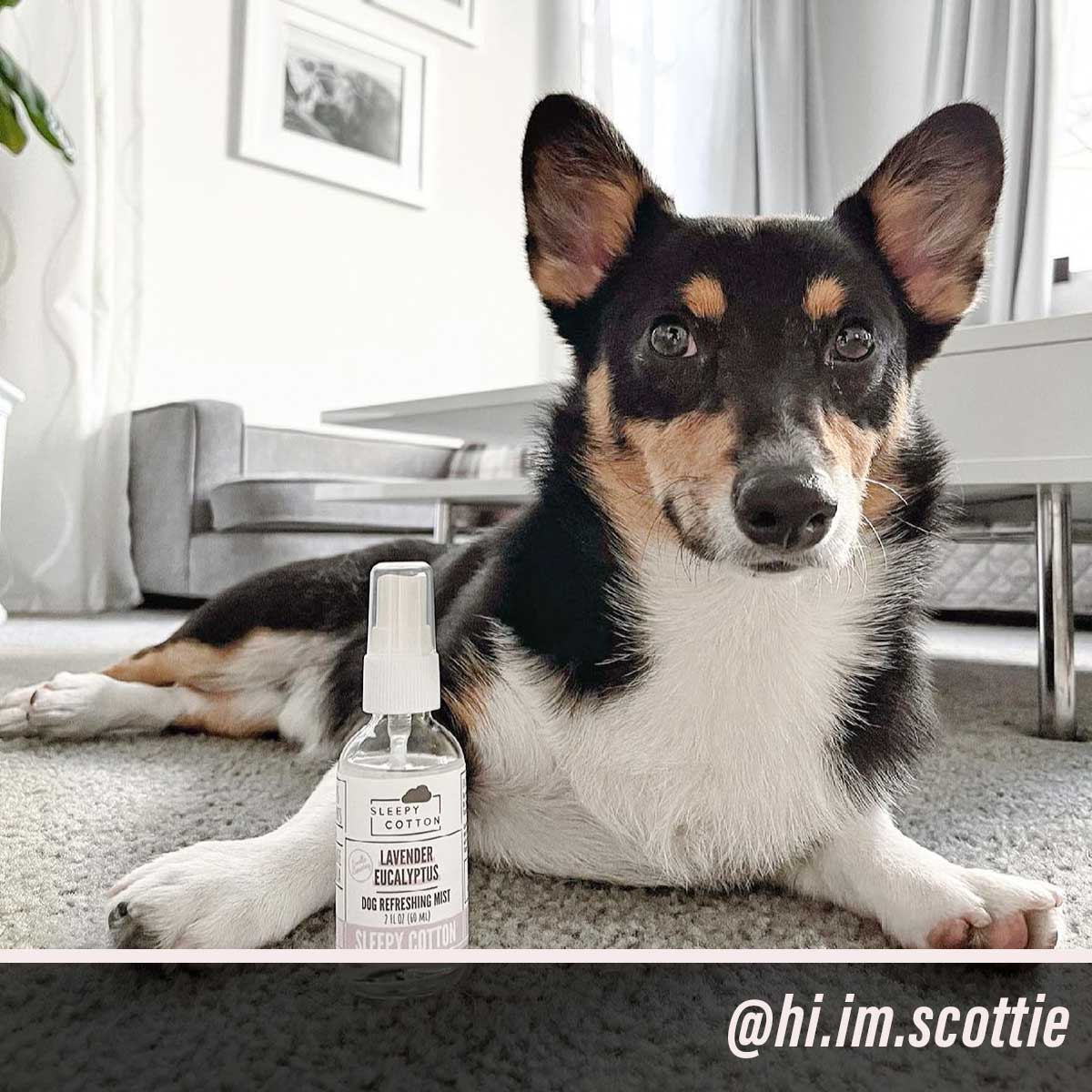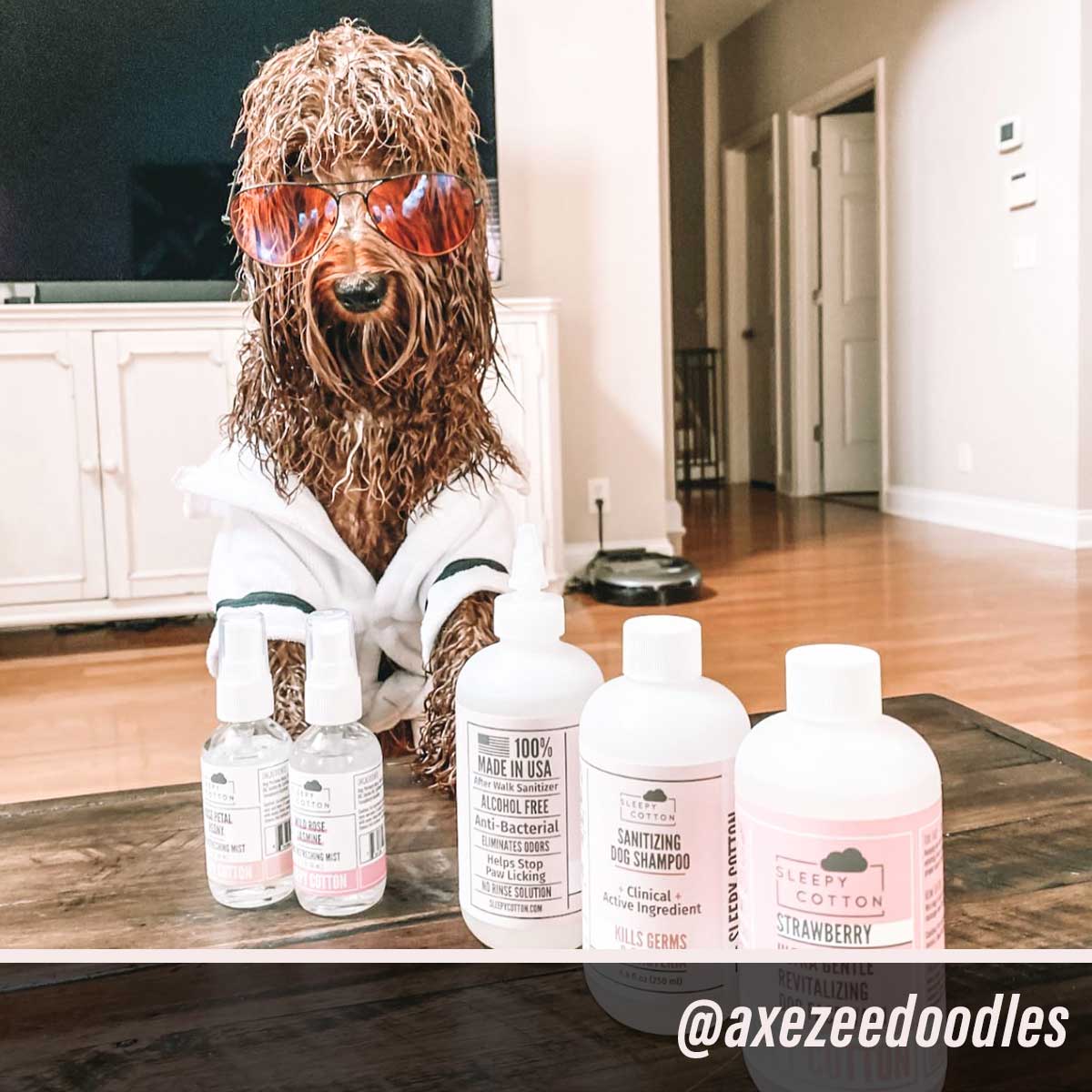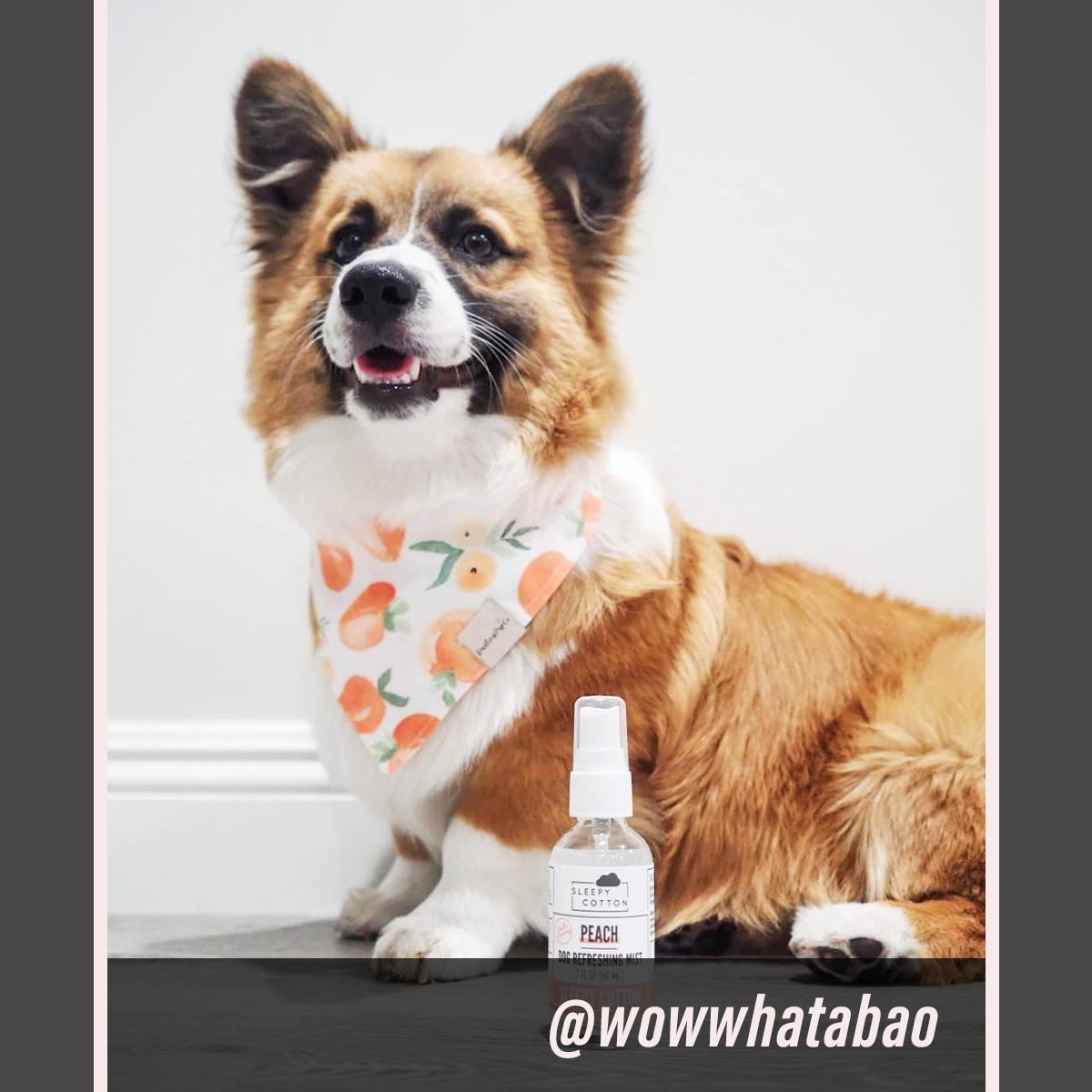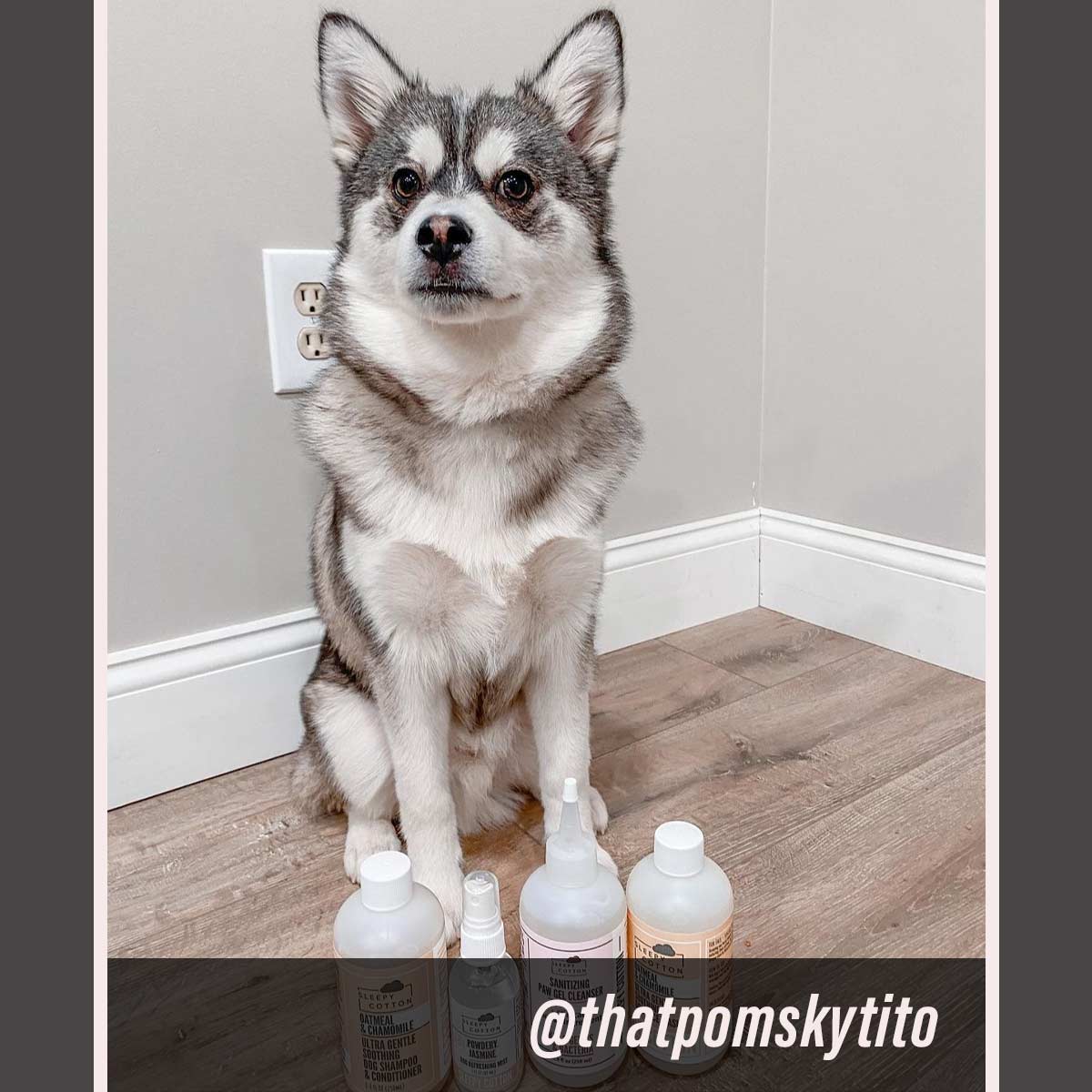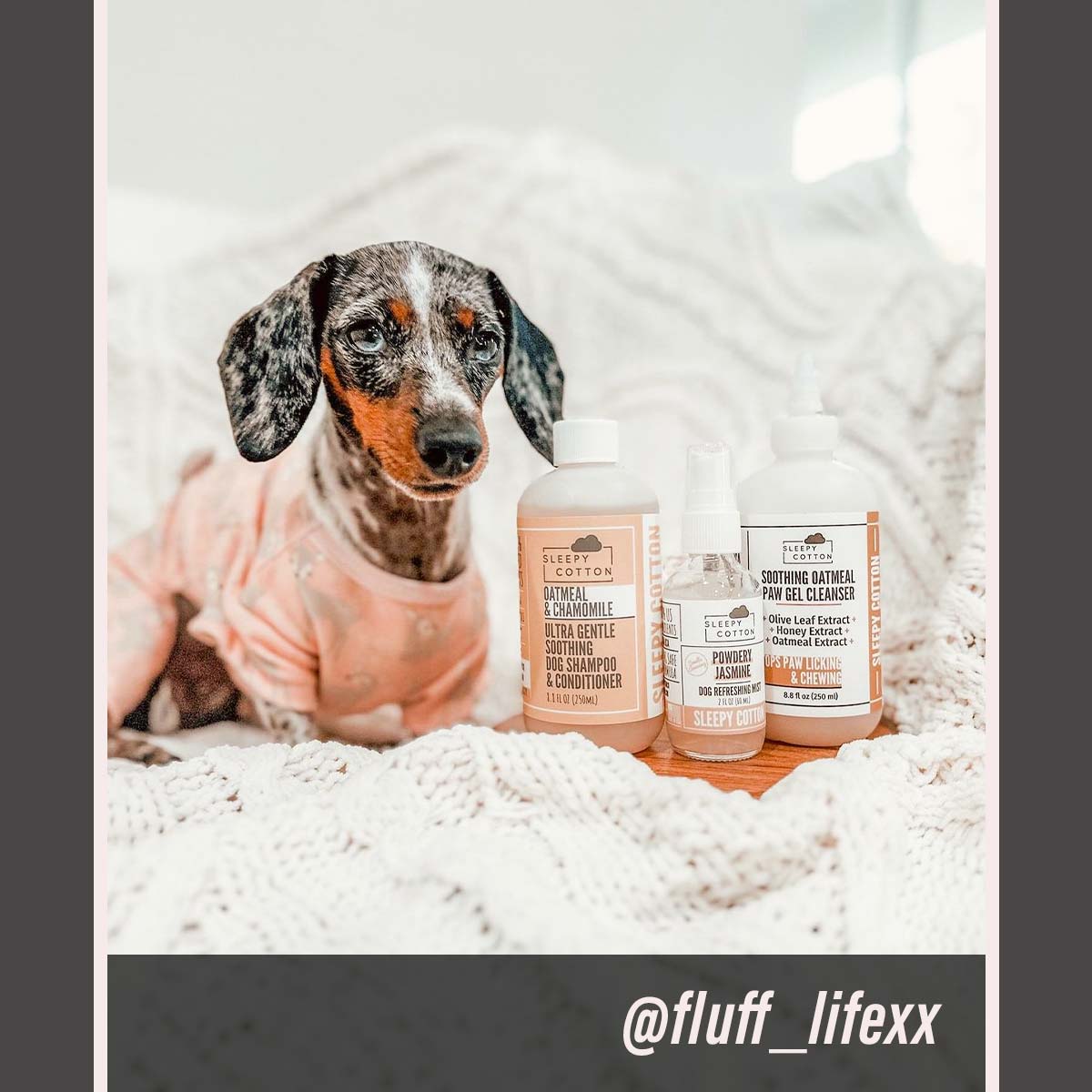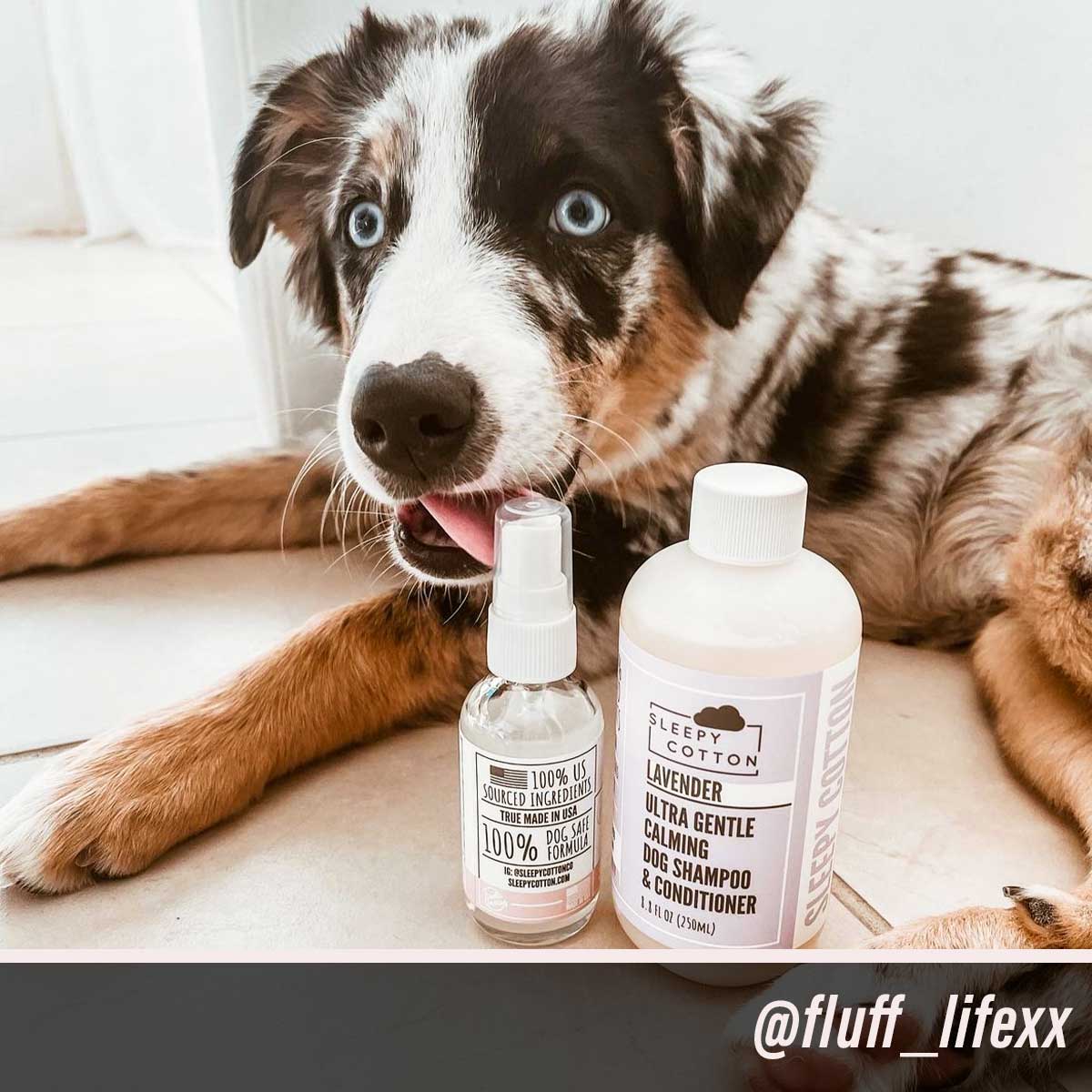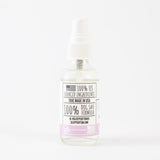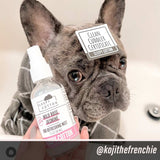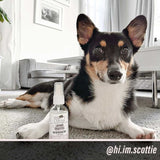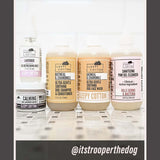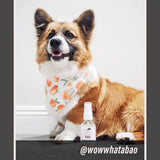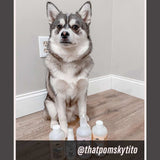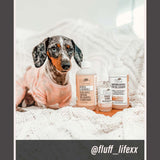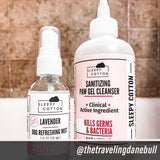 Lavender - Dog Refreshing Mist (Ambassador)
---
---
Smells Amazing!
We totally get it. You just don't have the time or energy to bathe your bouncy fur babies this week. You may be juggling work, homeschooling, errands, holiday or birthday party prepping; while someone is giving you puppy dog eyes...begging for a bath to not be next.

With Sleepy Cotton's Dog Refreshing Mist, your fur baby will instantly smell amazing! Get rid of nasty odors and tangly fur in a matter of seconds. Voila! Your pup is now ready for more snuggles and visitors who won't want to leave their side because they smell so good. (hoomans and other doggos included)

While some of us even adore the cute, natural puppy smell, many want them to smell refreshed and amazing everyday. If you're that person, we have your back.
Adorable Options
Dogs deserve to smell adorable; just like they are! From juicy peach to freshly picked apricot scents, find yourself lost in the sweet aroma of nature with your fur baby.
100% Dog Formula
Our Sleepy Cotton team has developed a special dog safe perfume base and lush Dog Refreshing Mist formulas. They are all made only using DOG SAFE ingredients.
Silky and Smooth
Our Dog Refreshing Mist formulas are very lightweight (they will NOT leave a greasy texture). Even with multiple uses in one spot, the fur will continue feeling silky and smooth.
Skin & Fur Conditioning
Softer and Healthier
These Dog Refreshing Mists were not only made to smell amazing, but they also protect & condition dogs' fur. Our formulas include healthy natural oils including rosehip oil, jojoba oil, safflower oil, and argan oil that naturally benefit the strength of a dog's coat and skin.
Premium Ingredients
Premium ingredients are expensive, especially for a startup company like us here at Sleepy Cotton. Many of the ingredients that we use are found in luxury beauty products with jaw-dropping price tags. However, we still choose to use them over cheaper, harsher chemicals. Our fur babies truly mean the world to us all.
No Alcohol
Almost all refreshing mist (perfume) products are alcohol-based. Alcohol is a huge no-no ingredient for fur babies. Alcohol could cause life-threatening harm to dogs' bodies. Unfortunately, many dishonest companies currently on the market are continuing to sell cheaply made ALCOHOL BASED dog products.

With our specially developed dog safe perfume base, our Dog Refreshing Mist formulas do not require alcohol to give off a lovely and effective scent.
How to Select the Dog Products that You Can Trust?
Pick up the product and ask yourself the below questions:

-
Country of Origin
- Does it clearly state where it is made? If it is not clearly written, they're most likely made in China using very harsh chemicals.
-
Ingredients List
- Are they ALL clearly listed? If not, they're most likely made with damaging harsh chemicals.
-
Source of Ingredients
- Are they all sourced in the US? Or are they directly purchased from China? If they are not clearly written, they're most likely made in Chinese factories.
True Made in USA
At Sleepy Cotton, we 100% produce ALL our products within our facilities in Dallas, TX. We do not work with outside factories to produce our products.

This allows us to quality control from start to finish. From sourcing ingredients and materials to multiple, manual inspections.
Key Benefits
- Specially developed dog safe base
- Dog safe formula
- Alcohol-free
- Eliminate odors
- Lightweight. Not greasy
- Condition and protect fur
Additional Benefits
- Can be used daily
- Made in the USA
- Plant-based - All Vegan Cleanser
Made Without
- Parabens
- Phthalates
- Preservatives
- Formaldehyde
- Mineral Oil
- Dyes
- SLS/SLES
- Animal Derived Ingredients
Full Ingredient List
Water (Aqua), Propanediol, Glycerin, Glyceryl Oleate, Chamomilla Recutita (Matricaria) Flower Extract, *Organic Calendula Officinalis Flower Extract, Hydroxypropyl Hydrolyzed Rice Protein, Parfum/Fragrance
Cautions
For external use only. Avoid contact with eyes and nose. IF contact occurs, flush thoroughly with water.
Keep away from heat / sparks / open flames / hot surfaces - No smoking
Approximately 2 oz.
Processing Time
1 to 5 business days (Mon - Fri). We manually inspect all products two times before shipping out.
Shipping
- Domestic (U.S.): 1-3 business days
No International Shipping
Return
Please feel free to return undamaged products in their original condition within 30 days.
10% of profit is donated to animal shelters across the United States.
---
---
Lavender - Dog Refreshing Mist (Ambassador)
As seen in
Thank god I found Sleepy Cotton!
Sleepy Cotton is a puppy parent's best friend.