Free Shipping Over $50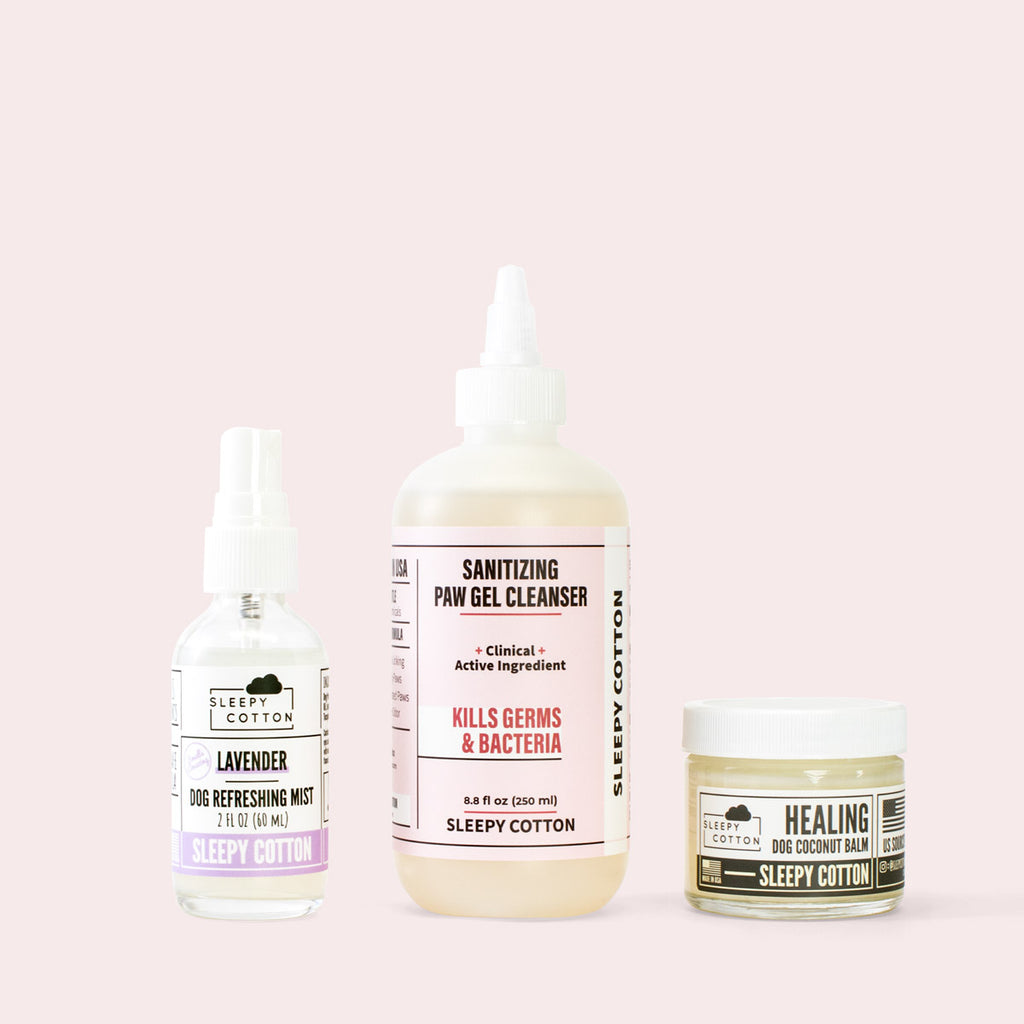 Evening Reset Set
Included Products
- AFTERWALK Sanitizing Paw Gel Cleasner X1
- Lavender Dog Refreshing Mist X1
- Healing Coconut Balm X1
Processing Time
1 to 5 business days (Mon - Fri). We manually inspect all products two times before shipping out.
Shipping
- Domestic (U.S.): 1-3 business days (USPS)
- International: 7-14 business days
Products delivered to destinations outside the USA may be subject to taxes, fees, levies or other charges as a result of local legislation or customs formalities and we advise that you check the import charges applicable in any non-USA country before ordering Products to be delivered there.
Return
Please feel free to return undamaged products in their original condition within 30 days.
10% of profit is donated to animal shelters across the United States.