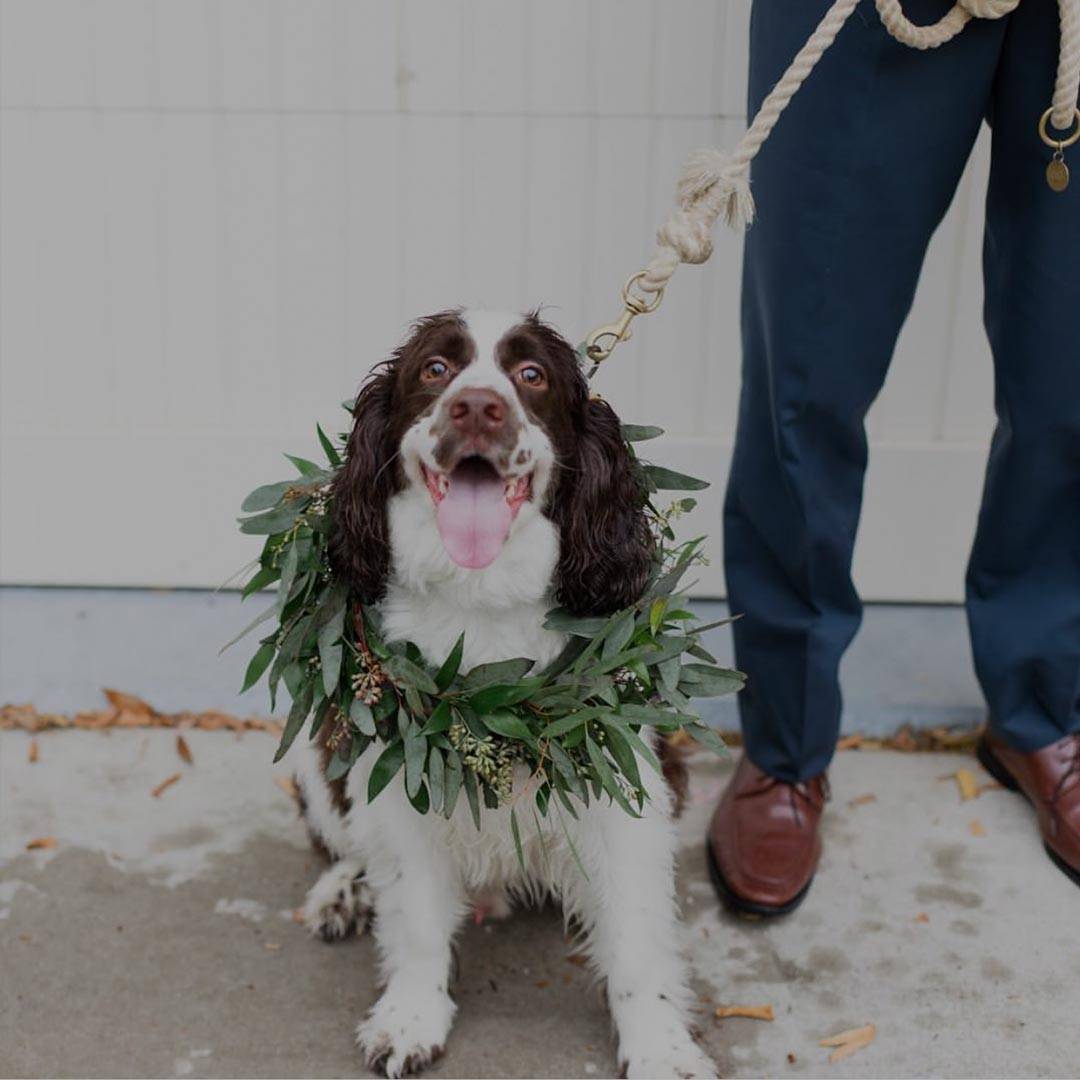 FOR YOUR
VERY SPECIAL DAY
SPECIAL OCCASIONS
WITH LOVED ONES

Make you and your loved one's special day even more memorable with your furry friend. Seeing as a picture is worth a thousand barks, be sure to capture the moment to relive it. With your dog joining any ceremony, happiness and love will be sure to last furever!
SAVE THE DATE
& TIE THE KNOT
Have you pictured your dog in your wedding? Bring along your furry companion to help give more joy and laughter to the occasion.
No matter what you pawrents are up to, we love to see all special occasions enjoyed with your fur baby!
DAPPER & ADORABLE
WITH THE SLEEPY COTTON LEASH

---
Look to Sleepy Cotton for a leash that's perfect for your fur baby to match the occasion. Choose from a variety of colors to best compliment your dog. Make sure they look extra precious, especially a dog in a wedding!
The knotting techniques that we employ to build our leashes are used to support the weight of rock climbers.
Super comfortable for dogs of all ages with extra soft, naturally elastic cotton material. Forgiving materials ease tension to help prevent neck injury if any unexpected pulling occurs!