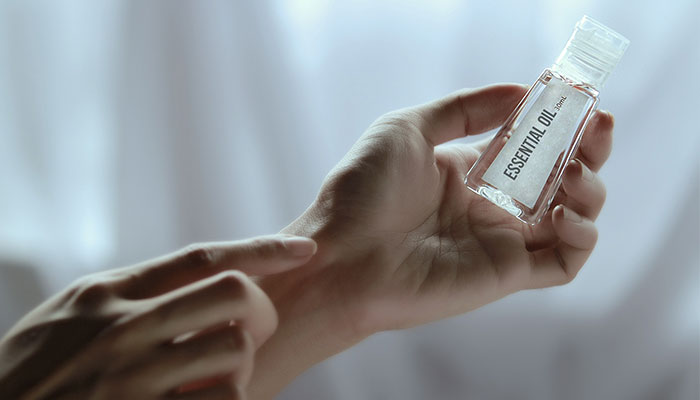 More Essential Oils To Boost Your Dog's Immune System
Chase Correll | July 23 2018
In our previous article, we offered an in depth look at the immune system boosting benefits of four different, essential oils. I'll give you a quick rundown of the essential oils referenced in the previous article:
1. Lavender
a. Lavender provides stress reducing and infection-fighting properties that aid your pup's immune system.
2. Frankincense oil
a. Frankincense oil has antiseptic properties that safeguard your pup from infection.
3. Almond oil
a. Almond oil reduces inflammation, eliminates toxins, and promotes quick healing to maintain your dog's wellness.
4. Coconut oil
a. Coconut oil has infection-fighting properties, like lavender, and increases your dog's white blood cell count to help fend off nasty viruses and bacteria.
There you go! A short, sweet little recap of four essential oils that keep your fur baby in ship shape. If you find yourself intrigued by that quick recap, then you can read the full, in depth article here. Meanwhile, let's move on to the next round of essential oils that give your pup's immune system a proper boost.
A Rose By Any Other Name…
Rose oil not only smells sweet, but also provides a number of benefits for your dog's health and immune system. By sedating inflammation, rose oil can aid your furry friend when it comes down with a fever. You can also use rose oil to disinfect fresh wounds because of its antiseptic properties. These antiseptic properties, combined with antibacterial effects, help fight off harmful bacteria. This helps your pup stave off infection.
Also, rose oil provides toxin-eliminating properties that help to purify your pup's blood. According to aromatherapy studies, rose oil reduces your pup's risk of developing rashes, ulcers, and skin diseases. Fantastic!
Safflower (Say That Ten Times Fast)
Safflower is a plant that is indigenous to Southern China, but cultivated around the world. Safflower oil derived from the safflower plant offers great health and immune system benefits for your dog. The omega-6 fatty acids, talked about in this article, that are found in safflower oil help manage your pup's blood sugar levels. If your pup suffers from diabetes, safflower oil is a great supplement to use in conjunction with diabetes medication. Safflower oil's effectiveness in helping treat your pup's diabetes is a benefit to your pup's immune system because diabetes can weaken immune systems, leaving your pup at a greater risk for infection. Luckily, safflower oil also boasts antibacterial properties that can aid your furry friend's immune system when it fights off nasty infections
A Rosemary By Any Other Name
Am I getting lazy or have I already used that line? Nevertheless, rosemary oil is an essential oil that also greatly benefits your dog's immune system. The main immune system benefit of rosemary oil is its antioxidant effects. Antioxidants are one of our body's best defenses against infection and disease, especially cancer. Another benefit of rosemary oil is its stress reducing effects. In case you didn't know, stress can have dangerous effects on an immune system. If your pup suffers from stress and anxiety, then its immune system is at risk of diminishing, over time. Using rosemary oil on your pup offers powerful aromatherapeutic benefits that can reduce stress and anxiety; thus bolstering your pup's immune system.  
A healthy immune system is one of the most important things your pup can have. Your dog's health and wellness rely heavily on a healthy immune system. The seven essential oils described in this article, and the previous one, offer a great boost for your pup's immune system.