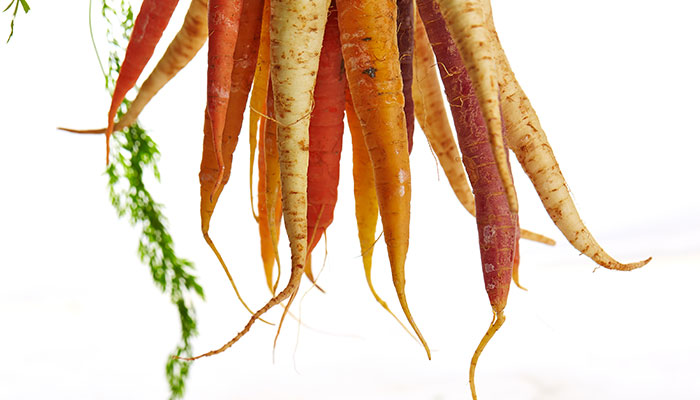 Human Food: What's Safe For Your Dog's Health?
Chase Correll | July 31 2018
In part one of this two part article, we spoke about the human foods to avoid feeding to your fur baby. The article detailed the most toxic foods, and foods that are potentially dangerous. You can read the first article, here.
  In this article, we're going to go over the different types of human food that are safe to feed your pup (as a special treat), and the types that are even a benefit to your dog's health. Most dog owners love rewarding their pup with a table scrap. It's so difficult to resist that puppy face charm. So, if you succumb to the temptation of feeding your beloved pup some people food, then make sure it's safe.
People Food, Dog Approved
All of the following foods are safe for your pup and make an excellent treat:

1. Lean Meats
    a. Adding some chicken or lean beef to your pup's doggy dish will make for some excellent puppy cuisine. Dogs are natural carnivores and need meat to thrive. Lean meats like chicken and beef are perfect options to give your pup a much needed energy boost.

2. Certain Fruits
    a. Certain fruits like apple slices, oranges, bananas, and watermelon all make for an excellent special treat for your pup. These fruits are safe to eat and are rich in vitamins, like vitamin C, that aid your pup's immune system and health. Of course, be sure to take out all of the seeds, because fruit seeds can create health issues for your pupper; fruit seeds can obstruct airways or contain toxins that will poison your pup.

3. Certain Vegetables
    a. Certain vegetables, like carrots, and zucchini and cucumber slices, can make for an excellent, nutritional treat. Cucumbers and zucchinis are rich in potassium, which is great for reducing blood pressure and improving cardiovascular health.

4. Cooked White Rice and Noodles
    a. Your pup will adore you if you give it some cooked white rice or pasta for a special dinner. I dog sat for my parents a few months back, and their poor pup missed them so much that he didn't want to eat his dog chow. I decided to cook up some noodles and put them in his doggy dish, on top of his doggy food, and boy did his appetite return fast!
People Food That Benefits Your Pup
While the foods above provide some benefits for your pup's health, they function primarily as a safe treat. The following foods, however, provide very beneficial health additions for your dog's diet.

1. Peanut Butter
    a. Not only a dog's favorite treat, but incredibly healthy too! Peanut butter is a great source of protein for your pup, and also contains heart healthy fats, Vitamins B and E, and Niacin, which aids your dog's digestive system. Just make sure you opt for unsalted peanut butter because too much salt can adversely affect your dog's health.

2. Baby Carrots
    a. Carrots were mentioned above with other veggies, but they stand out in their ability to aid your dog's health. They're good for your dog's teeth, low calorie, high in fiber, and provide beta carotene. Beta carotene is beneficial to your dog due to its ability to aid eye health, skin health, and immune system health. Fiber aids digestion, and the toughness of the carrots causes your pup to gnaw on them, which helps clean its teeth.

3. Cooked Salmon
    a. While you should never give your dog raw fish, cooked salmon is a great, healthy treat for your pup. Cooked salmon offers a great source of omega-3 fatty acids. Omega-3s contain anti-inflammatory nutrients that aid your dog's immune system.

4. Cooked Oatmeal
    a. If your pup's a little "long in the tooth" and has bowel issues, then consider oatmeal as a healthy snack. Oatmeal is high in fiber, which will help your pup with its bowel movements and improve its stomach health.

5. Yogurt
    a. Yogurt provides a great source of calcium and protein for your pup. Calcium aids your dog's bone health, while protein aids muscle health and provides energy. However, be sure to avoid giving your pup yogurts that are sugar free or have added sugars. Sugar free foods might contain Xylitol: an artificial sweetener that is extremely toxic to dogs.
What About Good Dog Food?
Now you've got a proper list of safe and healthy human foods to give your pup for a special treat. Of course you can't feed your pup human food all the time, so what type of dog food should you choose? Well, our next article will outline the healthy and unhealthy types of dog foods and ingredients. You'll be an expert doggy dietician in no time!