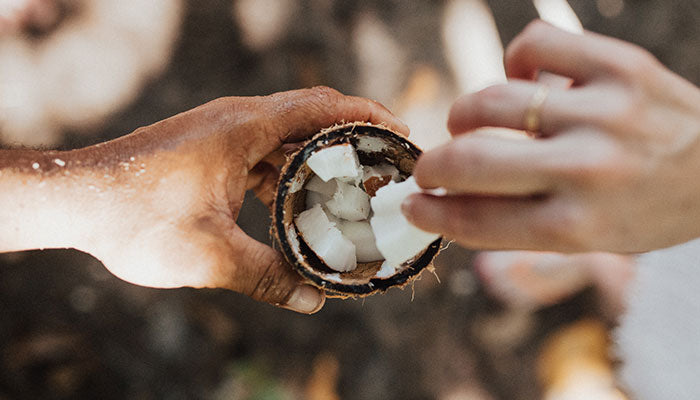 The Dog Wellness Secret You May Not Know About
Veronica DeLisle | June 14 2018
Recently we've all heard about the benefits of coconut oil: weight loss, antibacterial, muscle building, appetite suppression, better digestion, the list goes on! Yet while we've been reaping these benefits of coconut oil, have we stopped to consider who else might benefit? Our four-legged friends, that's who!
Coconut oil is more than 90% saturated fats, and is composed primarily of (drumroll) Medium Chain Triglycerides (MCTs). This is the good kind of fat that promotes wellness in digestive systems, metabolisms, and skin and coat health. Coconut oil also has antibacterial, antiviral, and antifungal properties due to the lauric acids within the MCTs. Basically, coconut oil got all of the good genes and is packed with nutrients that are good for human wellness and dog wellness!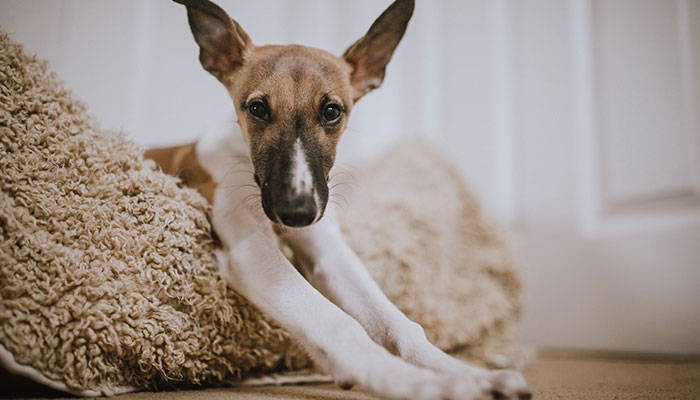 There's nothing worse than sitting and watching your poor pup itch and itch and itch without being able to do anything to help them. My pup's skin gets so dry and I never know how to help him other than giving him routine baths. Luckily for me (and many other dog owners out there) coconut oil has skin soothing properties that can clear up skin conditions, improve their skin health, and finally conquer that itchy skin. It moisturizes your dog's dry skin while helping to take the itch away with its anti inflammatory properties. It can also soothe dry, cracked pads and and any wounds your friend may pick up.
Applying coconut oil products like the Shiny Dog Melting Balm to your dog's skin can drastically change the way you see your pup. It's filled with nutrients to help create a sleek, shiny coat when applied to their fur. The best part is that you get that soft, silky fur with minimal to no unpleasant dog odors - coconut oil is good at eliminating undesirable smells on your dog as well! There's even a variety of scents to choose from with the Melting Balm line.
Coconut oil does even more for your dog than you could believe! Applying it to their coat can prevent and treat yeast and fungal infections. If you have a friend who's allergic to dogs but loves them anyway, help them out and apply some coconut oil to their skin to reduce allergic reactions (your friend will thank you). Did your pup decide to play with some bees and get stung? Put some coconut oil on it to soothe the sting and promote healing. A little bit of this stuff certainly goes a long way!
Now that you know just how beneficial coconut oil is for your furry friend, how do you go about finding it? Sleepy Cotton makes it easy with special made melting balms that come in an array of scents and formulas. There's a balm for sensitive skin, repelling unwanted bugs, and even calming a nervous pup. They're easy to use and can help make your dog more comfortable when the dry-skin season comes around!