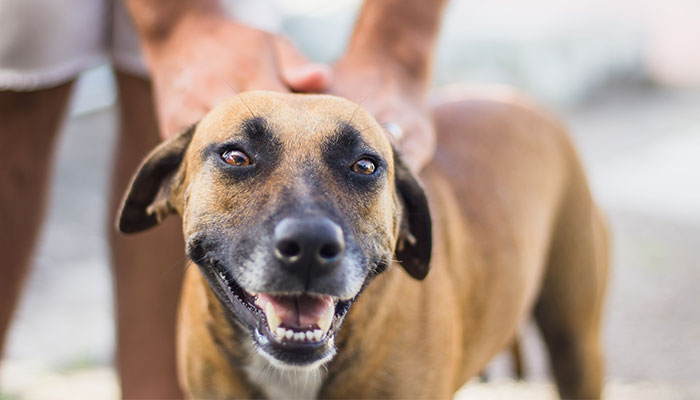 The Importance Of A Healthy Immune System For Your Dog
Chase Correll | July 19 2018
As a dog owner, nothing is more important than knowing my pup is healthy; but sometimes that's not enough. I usually feel best when I know my (not so) little, eighty-five pound friend is safe from future illness. The best way to prevent future illness is to bolster your pup's immune system. Usually, our furry friends are unable to tell us when they're sick: sometimes it's obvious, sometimes it's very subtle. Whatever the case, it's essential to understand the importance of your dog's immune system because maintaining a healthy immune system will ultimately extend your fur baby's time with you.  
A strong immune system is a necessity for humans and dogs, alike. Our furry little friends require a properly functioning immune system to fight off harmful viruses/bacteria, and to eliminate daily toxins. A weak immune system puts your pup at risk of contracting various harmful infections, and even risks the possibility of lifelong health issues. Common issues related to a weak immune system are bacterial and yeast infections, ear infections, allergies (especially skin allergies), and reproductive/degenerative disorders. Essentially, and this may be a tad bit obvious, a weak immune system is a one way ticket to issues for your beloved pup's wellness and health. So what, exactly, causes a dog's immune system to go weak?
Stress is commonly overlooked as a cause for a weakened immune system. If you've rescued a pup with a traumatic history or if your pup simply deals with day to day stresses, then they can develop chronic anxiety and stress. Over time, chronic stress and anxiety lead to a diminished immune system in your dog. Reducing your pup's anxiety and stress can be essential to its health. Diet and exercise are also crucial to maintaining a good immune system for your dog. If your pup's immune system becomes weak, then poor exercise and diet is a veterinarian's first suspicion: they're usually right. So make sure your pup is eating a proper diet and exercises regularly.
The bolder and scarier culprit for a dog's weakened immune system is an immunodeficiency disease. An immunodeficiency disease weakens your dog's immune system and exposes your pup to infections at a higher rate. The best way to combat an immunodeficiency disease, and weakened immune systems in general, is to use medications and supplements that contain key, immune system boosting nutrients.
A healthy immune system for your dog goes a long way. The immune system labors for your pup's health everyday: working hard to fight off dangerous infections and disease. Giving your dog a proper, nutrient rich diet and regular exercise, while reducing its stress, can work wonders for its immune system. Fighting immunodeficiency disease with medication and supplements will also ensure your dog's wellness. These medications and supplements are filled with immune boosting nutrients, which are discussed in this article. Long story short, keep that pup's immune system healthy!