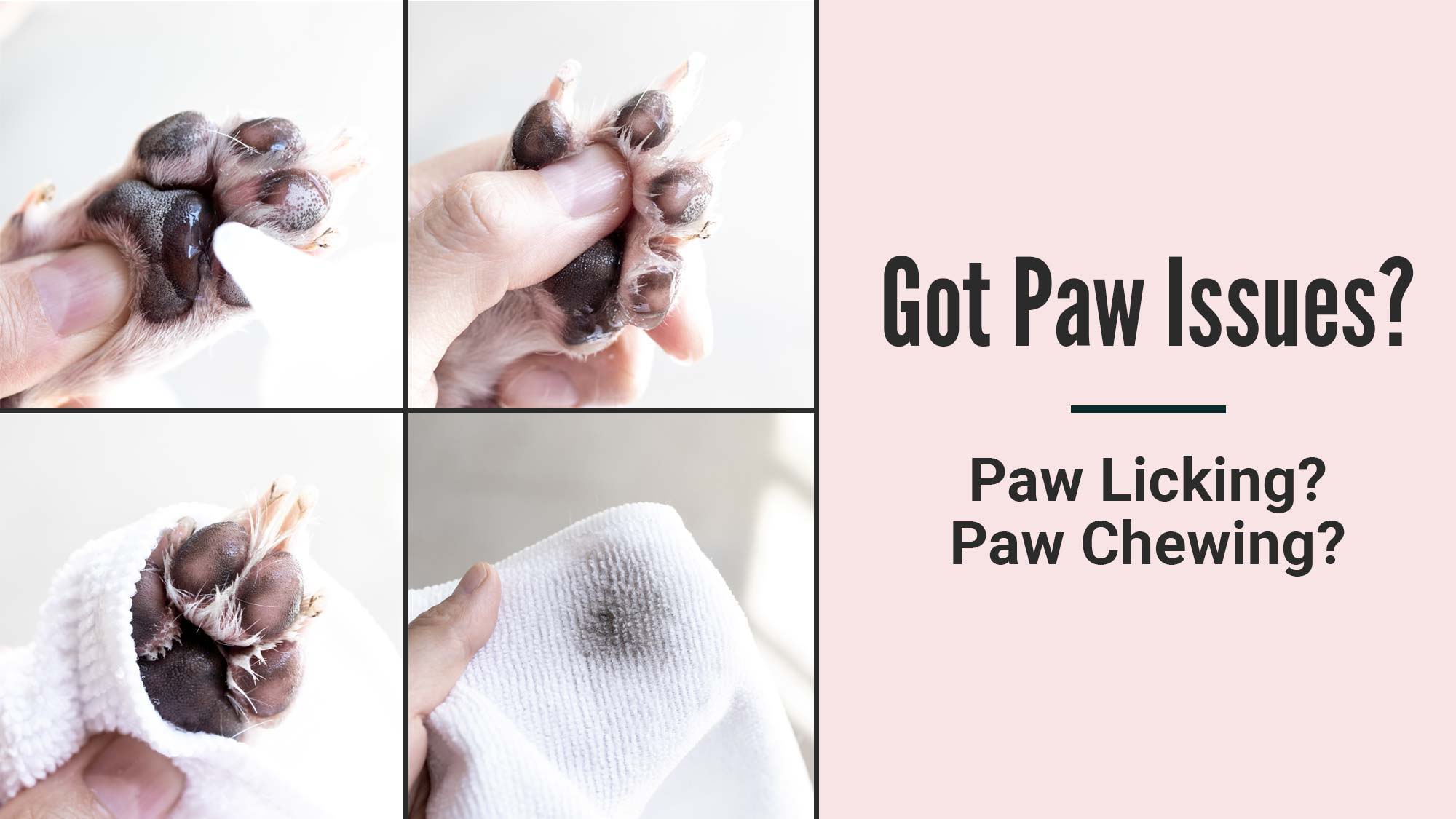 Why Do Dogs Lick Their Paws?
---
Like us humans can develop athlete's foot symptoms, the buildup of bad germs and bacteria are the main triggers of most common paw irritations. Dogs desperately try to solve those itchy, sensitive irritations by excessive paw licking and chewing. (They can't simply scratch as we would).

---
Dog Licking Paws?
Dog Chewing Paws Constantly?
Finding out the reason why do dogs lick their paws is the first step. Keeping our dog's paws clean can prevent the accumulation of unwanted germs and bacteria.
Properly clean and care for those adorable paws. Common dog paw cleansers and paw wipes are not able to get to where dirt, germs, and bacteria accumulate causing paw irritations - especially between pads. With Sleepy Cotton Paw Gel Cleanser, you can SUPER CLEAN and care for paws the right way, properly eliminating possible paw irritation causes.
Here is how Holly takes care of Stella's Paws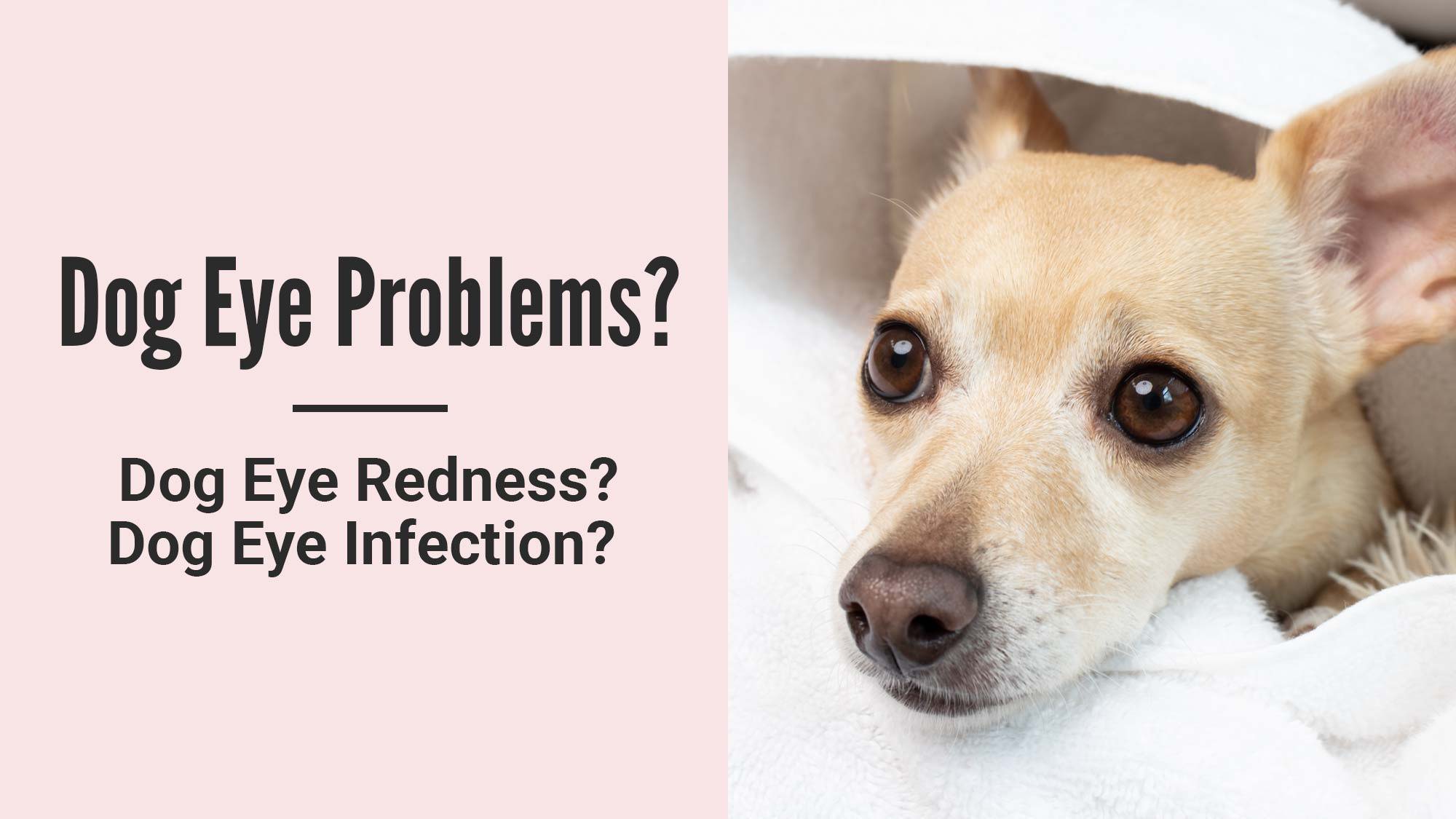 Why are My Dog's Eyes Red?

---
Dog Eye infection? Irritated Dog Eyes? Bad germs and bacteria are the culprits behind the majority of dog eye infections and eye irritations. Eliminating them from your dog's face not only helps them stay healthy and strong, but it helps them avoid the discomfort of irritated eyes. Remember, if your puppy has red eyes, they are probably irritated by unhealthy elements.

---
For Face - Special Formula
Targeting Germs and Bacteria
Eliminate the germs and bacteria around the eyes that can cause dog eye redness, dog eye boogers, dog eye discharge, dog stye eye, and dog eye infections with our tear-free Sleepy Cotton Ultra Gentle Dog Face Wash.
Specifically developed to prevent germs and bacteria from entering your dog's system, our gently formulated Face Wash products help reduce symptoms related to dog eye infections and prevent those infections from happening.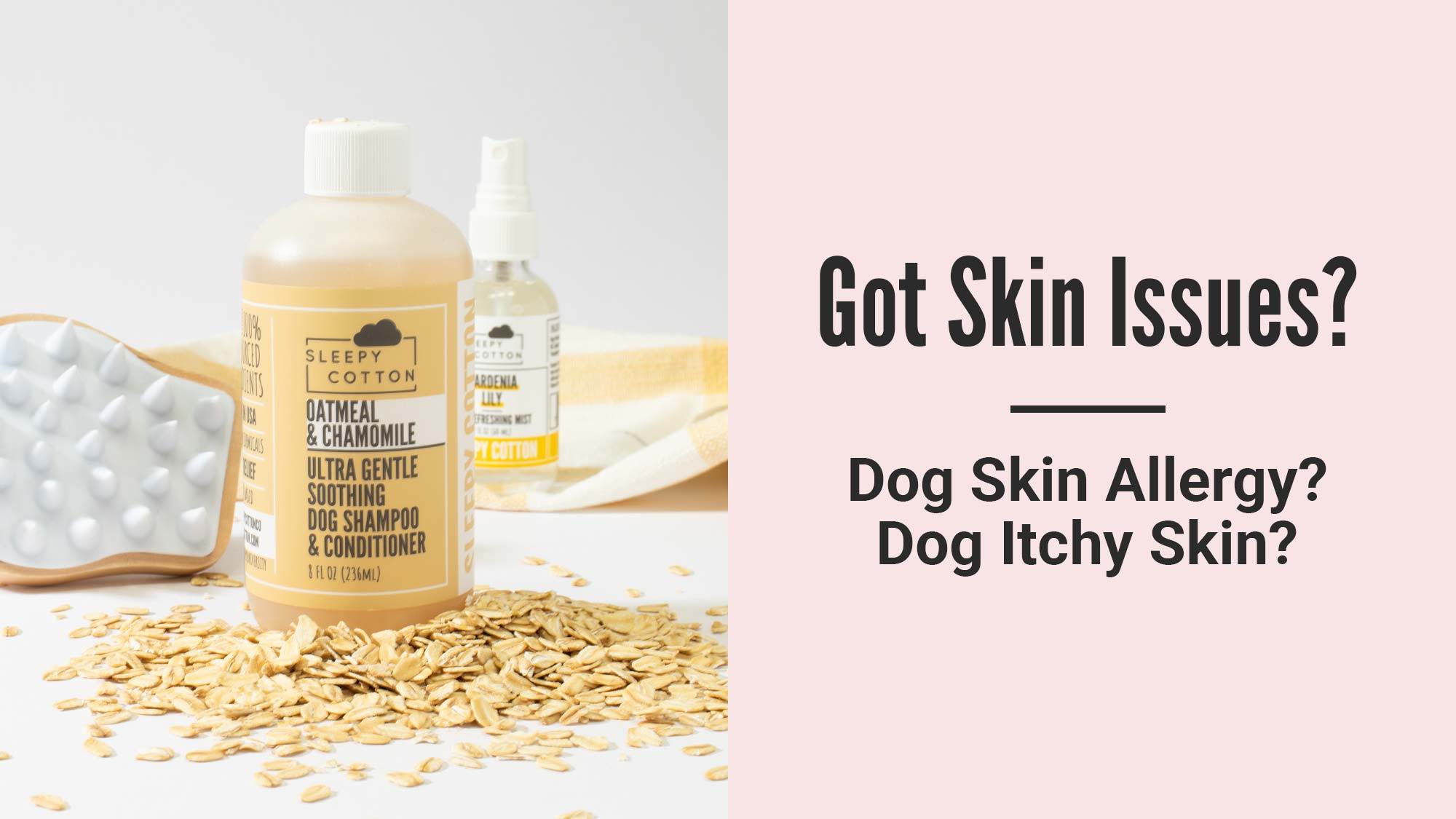 Skin Problem Section
Eliminate Itchy & Irritated Skin Conditions

---
Dog Skin Allergy? Dog with Itchy Skin? It's important to understand how every dog has sensitive skin. Dog's skin is only 3 to 5 cells thick; whereas a humans is between 10 to 15 cells thick. Sleepy Cotton Ultra Gentle Dog Shampoo is perfectly formulated for dog's sensitive skin. Our foaming agents are extracted from coconut and sugar. No SLS or SLES. No harsh chemicals are added. All ingredients are 100% natural.

---
Not Just Gentle. It's Ultra Gentle
Understanding the complex relationship with dog's hypersensitive skin and widely used harsh chemicals is the key to eliminate most common skin irritations including itchy skin. MANY CAN SIMPLY BE ELIMINATED BY AVOIDING ALL HARSH CHEMICALS and switching to all-natural products made only with naturally derived ingredients.