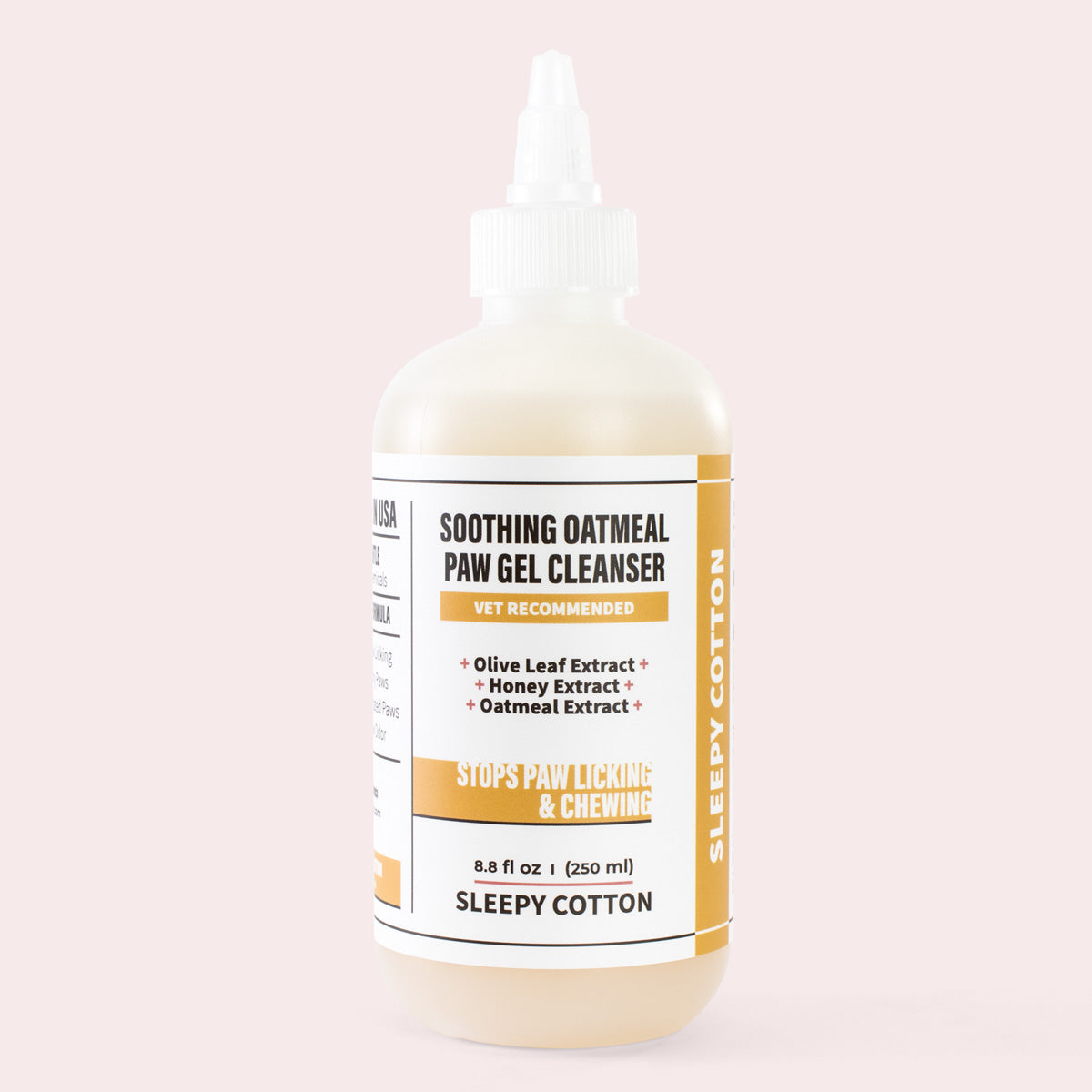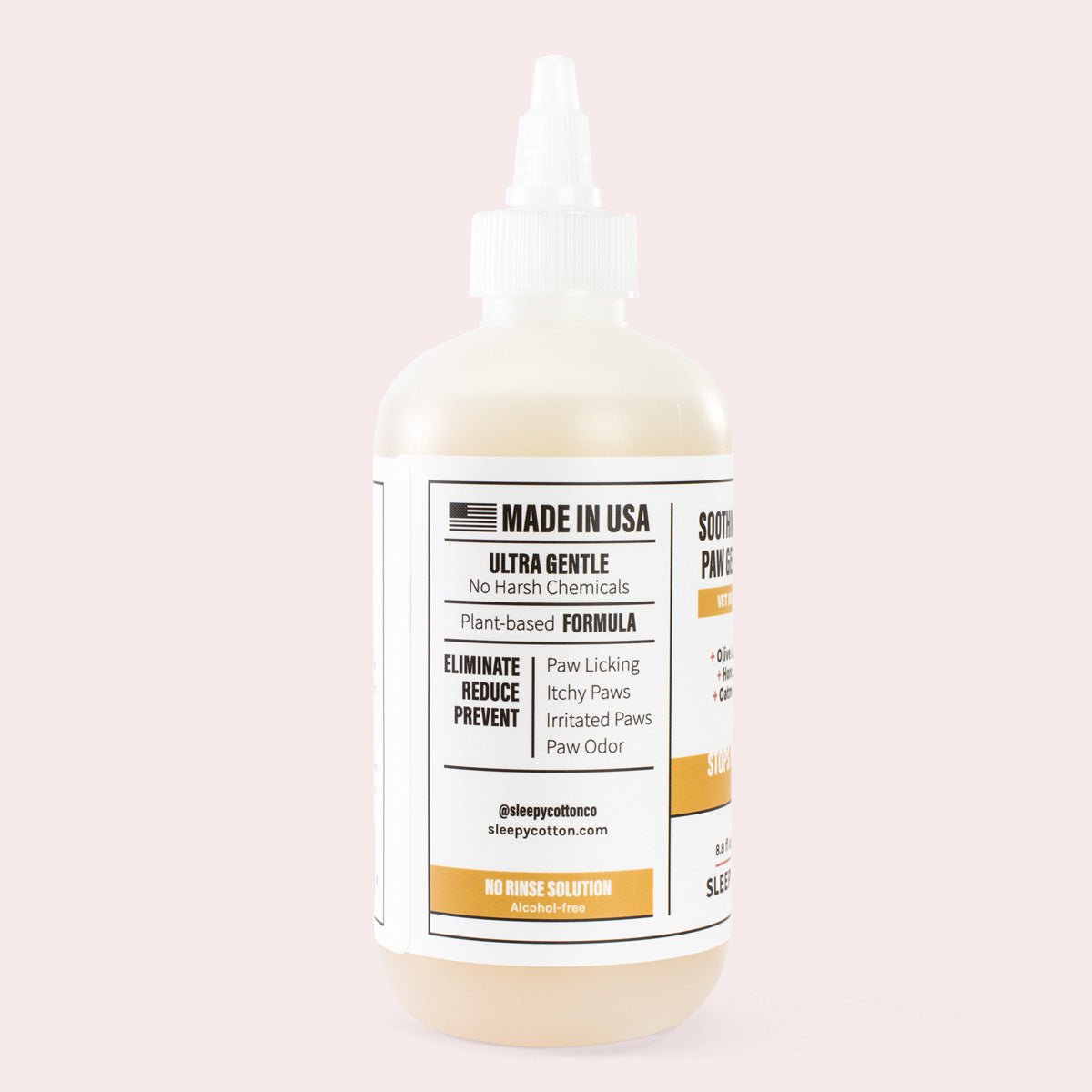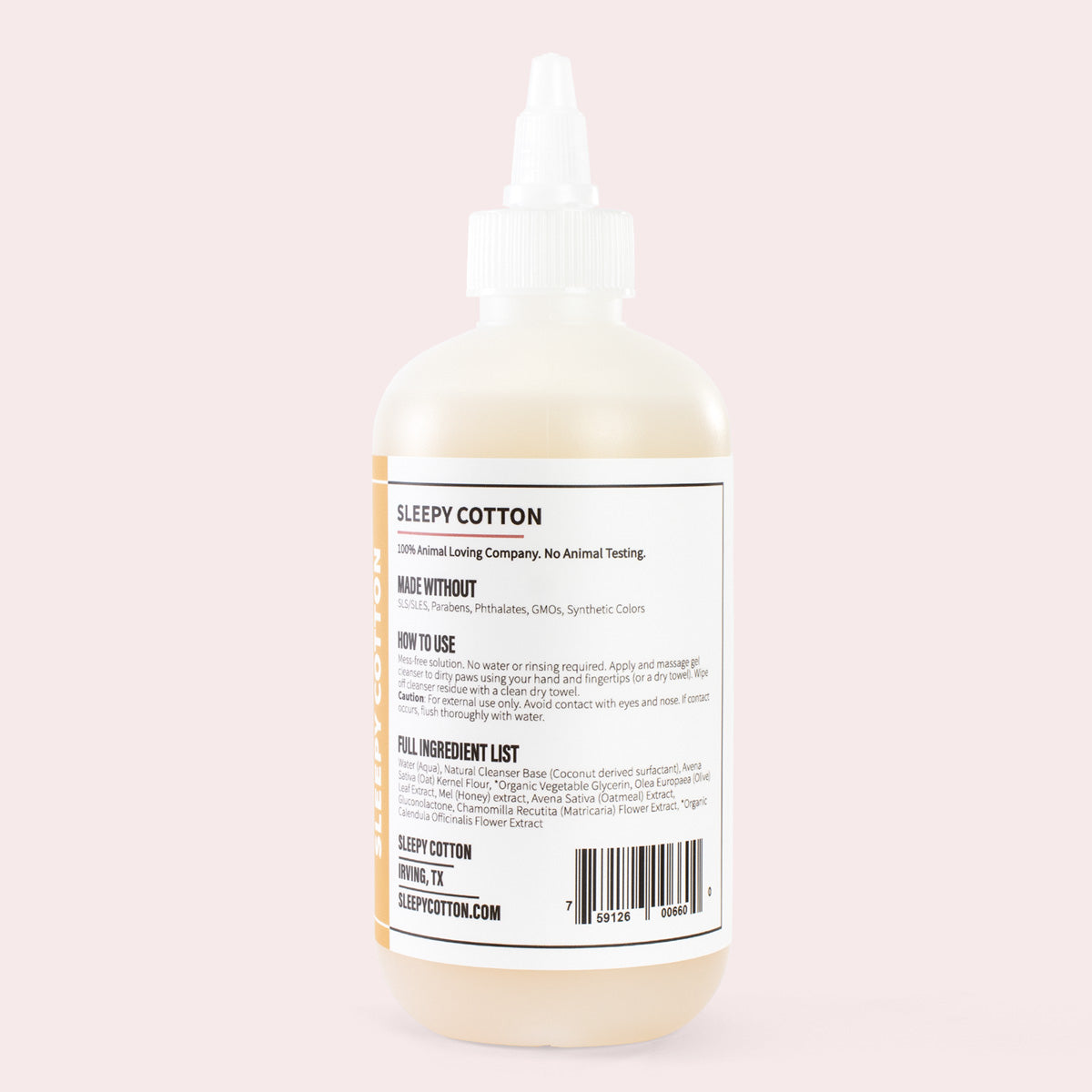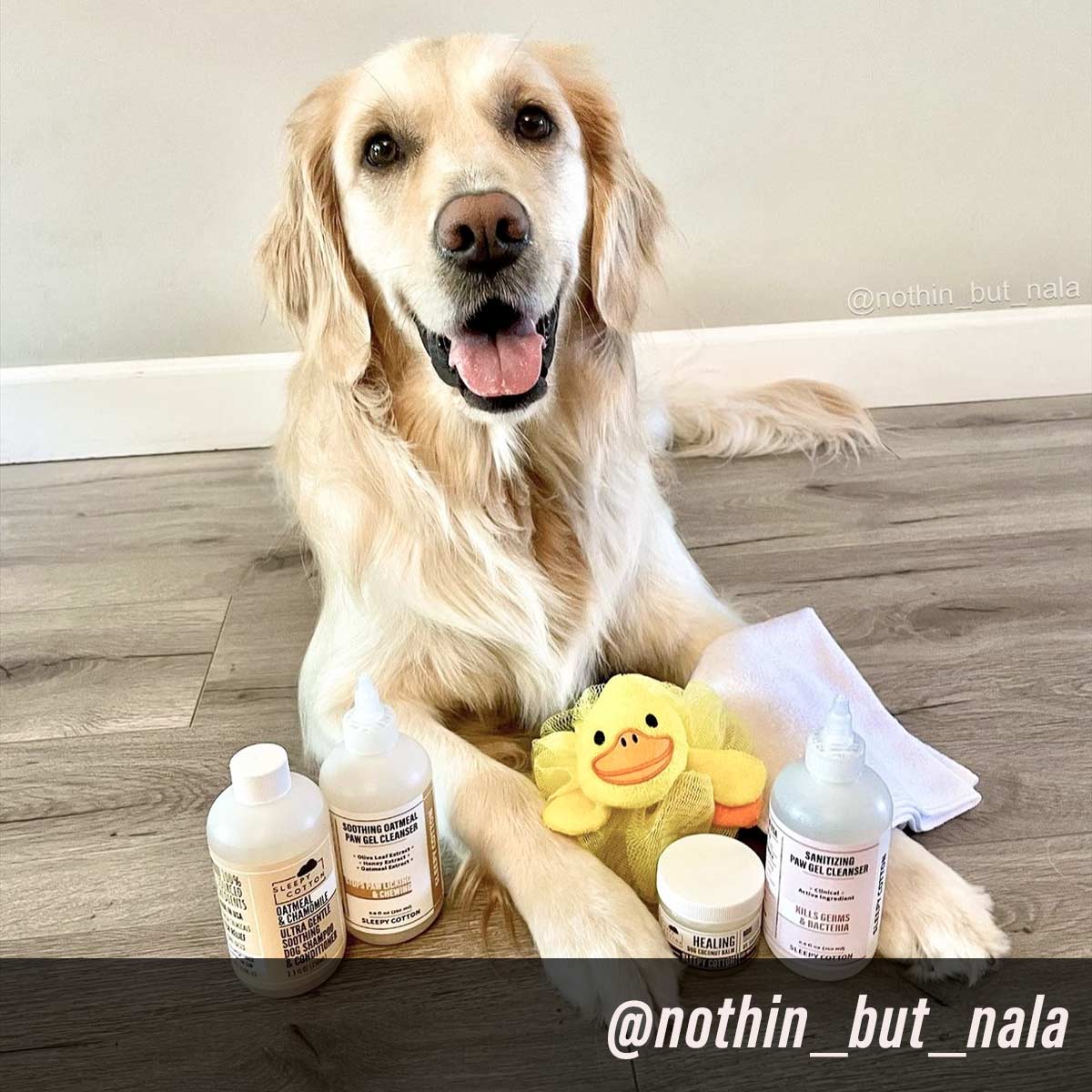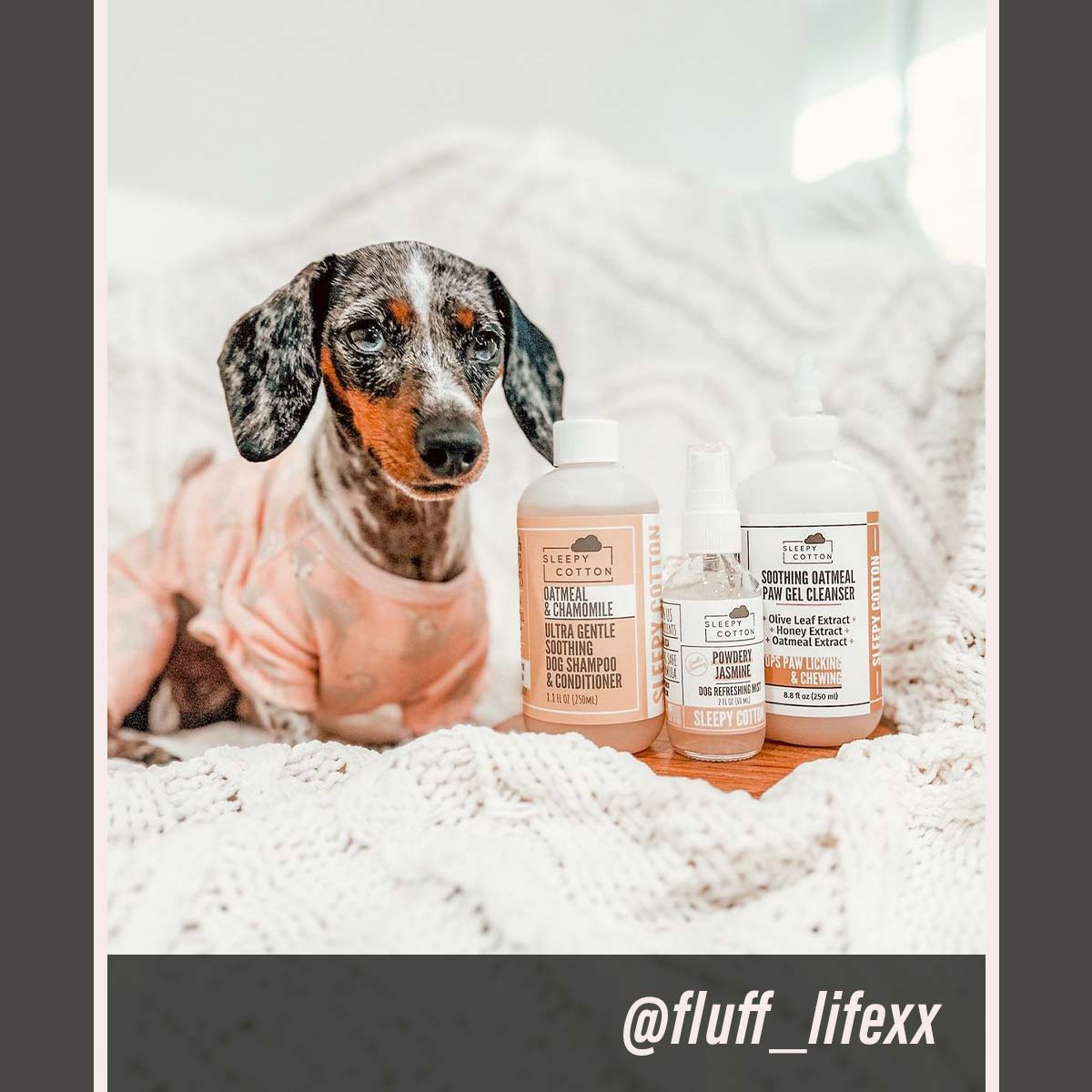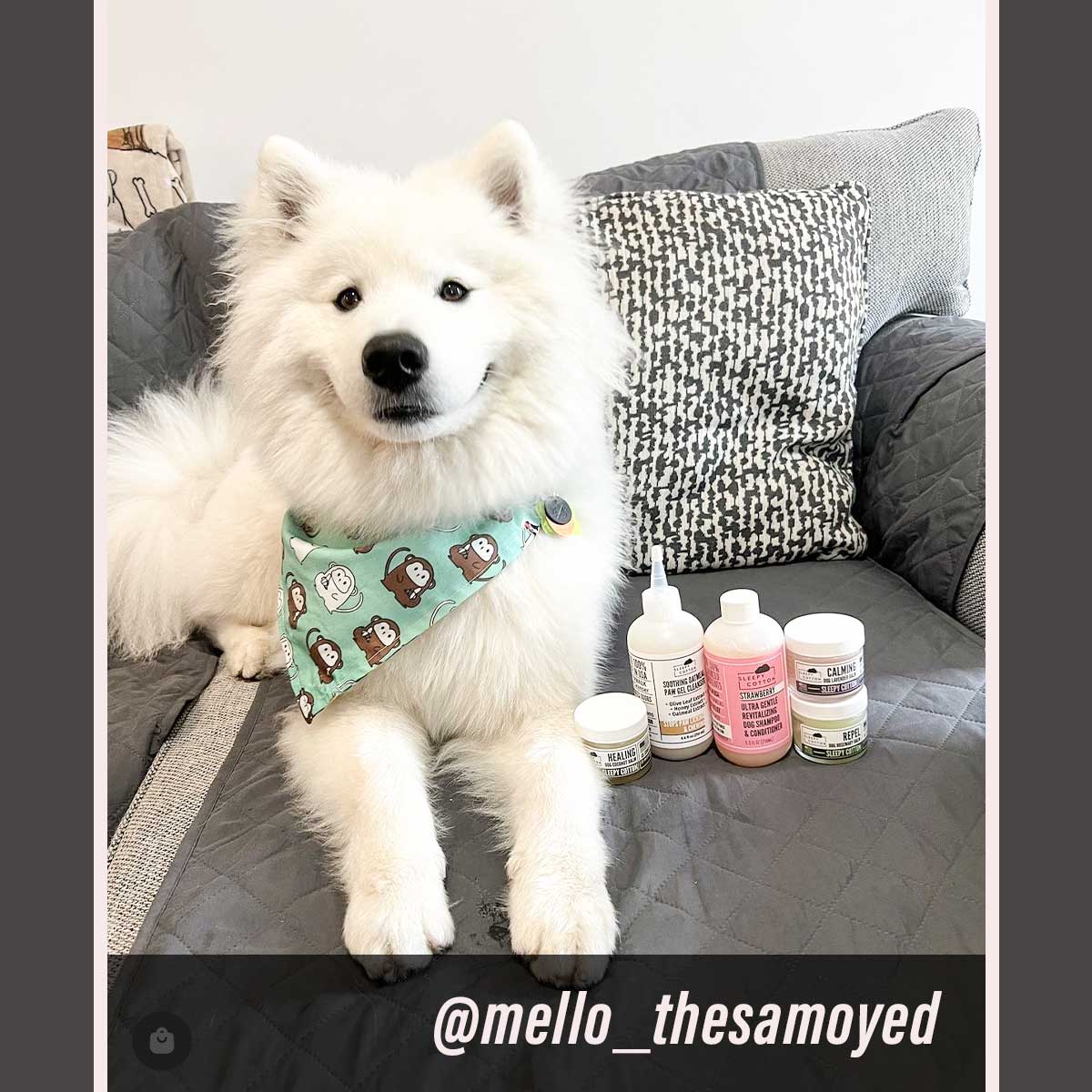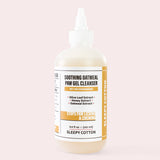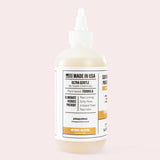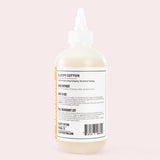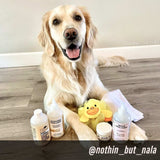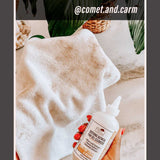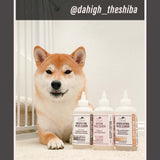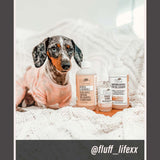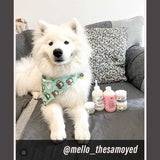 Soothing Oatmeal Paw Gel Cleanser
---
---
Fritos Paws? Paw Licking & Chewing?
What is the Cause?
Dr. Tori, a licensed vet: "In general, both issues are unhealthy. It's mainly caused by bacterial and yeast overgrowth in the paws. I suggest using Sleepy Cotton's Paw Gel Cleanser, a vet-recommended product".
Irritation-causing bad bacteria and yeast overgrowth - Gone in 3 seconds.
Eliminate the most common source of paw problems - bacteria and yeast overgrowth - with veterinarian-recommended Sleepy Cotton Paw Gel Cleanser.
Soothing Oatmeal Paw Gel Cleanser
- Natural soothing and healing active ingredients
- For dogs with paw irritations
- For everyday care & prevention
Key Paw Benefits
- Eliminate: Bacteria & yeast
- Eliminate: Paw Fritos smell
- Eliminate: Paw irritation sources
- Stop & reduce: Paw licking and chewing
- Soothe: Irritated paws
- Prevent: Bacteria & yeast overgrowth
- Maintain: Healthy & strong paws
Key Ingredients
- Real oatmeal powder
- Olive leaf extract
- Honey extract
- Oatmeal extract
- Chamomile flower extract
- Calendula flower extract
- Potassium sorbate
Made Without
- Alcohol
- Parabens
- Phthalates
- Formaldehyde
- Mineral oil
- Dyes
- SLS/SLES
Product Benefits
- Veterinarian recommended
- Formula designed for dogs
- Can be used daily
- No mess. No water needed
- Rinse-free solution
- Moisturizing
- pH balanced
- Made in USA
Ingredient Benefits
- Over 99% Natural
- Clear FULL INGREDIENT LIST
- All US-sourced ingredients
- Plant-based - All vegan formula
Crystal Clear & Honest
Ingredient Information
Many Companies choose to provide deceptive PARTIAL INGREDIENT LISTS where all the good ingredients are listed but the harsh ones they use are not mentioned.
Making commercially viable 99 - 100% natural products require an incredible amount of research, resources, and investments. This is why many companies choose to settle with ALREADY AVAILABLE GENERIC FORMULAS made with irritation-causing ingredients.
At Sleepy Cotton, we only develop products that would impress top-tier researchers to ensure the best health for your fur baby. Products that use better ingredients than the most premium human skincare products on the market. This is why we only choose to provide FULL INGREDIENT LISTS listing ALL INGREDIENTS.
Full Ingredient List (Not a Partial Ingredient List)
5 Stage Filtered Purified Water, Vegetable Glycerin, Natural Cleanser (Coconut Derived Surfactant), Avena Sativa (Oat) Kernel Flour, Avena Sativa (Oat) Meal Extract (Skin Conditioning), Mel (Honey) Extract (Skin Conditioning), Chamomilla Recutita (Matricaria) Flower Extract (Skin Conditioning), Calendula Officinalis Flower Extract (Skin Conditioning), Caprylyl Glycol, Potassium Sorbate, Citric Acid
Ingredients
Quality Above Premium Human Skincare Products
- Carefully selected premium ingredients
- Natural ingredients
- 100% US-sourced ingredients
- All ingredients are individually inspected by our certified Sleepy Cotton production team
5 Stage Filtered Purified Water
All Sleepy Cotton products are made with 5 Stage Filtered Purified Water which removes 1000+ contaminants including physical, chemical, biological, and radiological contaminants.
Before / After
How to Use
1. Get a clean towel ready and squeeze the gel onto it.
2. Start massaging the paws.
3. Focus on cleaning between the paw pads. This is where bacteria and yeast thrives.
4. Then wipe them off. Again, make sure to thoroughly wipe between paw pads, getting any remaining bacteria and yeast.
5. Let paws dry well so that bacteria and yeast won't grow back again.
6. Frequently wash dog beds and blankets for best results.
No Rinse Solution
Simply wipe off excess gel using a dry towel. No More Mess - No Water Needed.
Dog Safe - NO ALCOHOL
This solution is NOT alcohol-based.
Safe to Lick - Ultra Gentle Ingredients
Just like other Sleepy Cotton bath products, our Gel Cleanser is ultra-gentle and formulated with naturally derived ingredients. The base of the Gel Cleanser (surfactant) is made from coconut and it is even mild enough to ingest.
The Softest Moisturized Paws
Our dog paw cleanser is formulated to eliminate bacteria & yeast but also designed to moisturize paws to make your fur baby's every single walk their happiest journey.
True Made in USA
100% of Sleepy Cotton products are made in our own Dallas facilities.
Caution
For external use only. Avoid contact with eyes and nose. If contact occurs, flush thoroughly with water.
Approximately 8 oz.
Processing Time
1 to 5 business days (Mon - Fri). We manually inspect all products two times before shipping out.
Shipping
- Domestic (U.S.): 1-3 business days (USPS)
- International: 7-14 business days
Products delivered to destinations outside the USA may be subject to taxes, fees, levies or other charges as a result of local legislation or customs formalities and we advise that you check the import charges applicable in any non-USA country before ordering Products to be delivered there.
Return
Please feel free to return undamaged products in their original condition within 30 days.
---
---
Soothing Oatmeal Paw Gel Cleanser
As seen in
Thank god I found Sleepy Cotton!
Sleepy Cotton is a puppy parent's best friend.