Chase Correll | June 20 2018
Nylon. Sure, you've heard of it. You've seen it sold all over: from department stores, to camping supply stores, to pet shops. But did you know that nylon contributes a great deal of harm to our environment?
It's true: nylon is a plastic fabric derived from crude oil and a nasty chemical process. Scientists classify nylon as a thermoplastic, which is a fancy name for a category of plastic materials that become malleable at high temperatures. Now, the fact that nylon is classified under a special category by scientists is one thing, but isn't it even worse that nylon can cause a great deal of harm to your pup, your little fur baby?
Let's set the story straight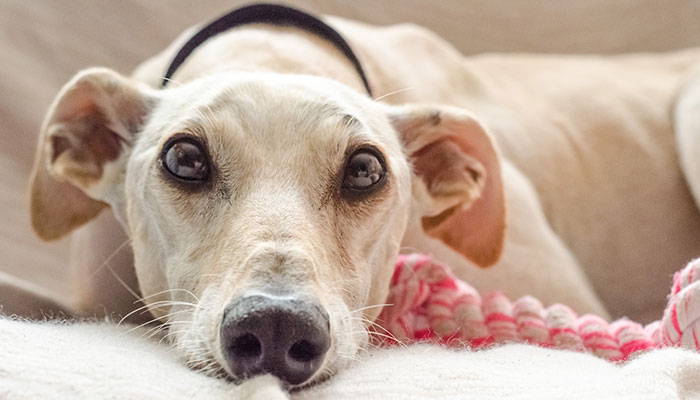 Nylon is an extremely common fabric that is used widely. It's most likely what was used to make the collar for your dog, or at least is what your dog's leash is made from. Now why should you, as a dog owner, care whether or not your leash was made from nylon? First and foremost, you should care because leashes derived from plastics, like nylon, can inflict serious injury on your dog and harm your dog's wellness. Not only can nylon leashes affect your pup's health, but the use of nylon seriously affects the health of our Mother Earth. Yup, nylon is non-biodegradable. Translation: nylon is not eco friendly.
Also, the nylon that's used in your dog's leash and collar is easy to chew through. Ever noticed that rope toy that your dog loves to chew on, but is never able to rip apart? Rope leashes are the same way. They're strong, sustainable, and durable. That nylon dog leash was not made with a sustainable design in mind; once that low quality nylon dog leash breaks, it'll be sitting in a landfill for years. Because, you know, the stuff doesn't degrade
Not only does nylon not degrade naturally, but it also sports an unhealthy contribution to pollution. Manufacturing nylon eats up a lot of energy, which leads to environmental degradation and global warming. Nylon manufacturing also requires lots of water; since nylon is a thermoplastic and is heated up to high temperatures, it requires large amounts of water to cool the fibers. This means that nylon is manufactured in areas with access to large supplies of water, which often creates the risk of contaminating and polluting that nearby water supply.
Don't forget nylon is mostly derived from coal and petroleum. That means nylon helps support some of the world's dirtiest, pollution causing industries. So what should you do after you rid yourself of that nylon leash?