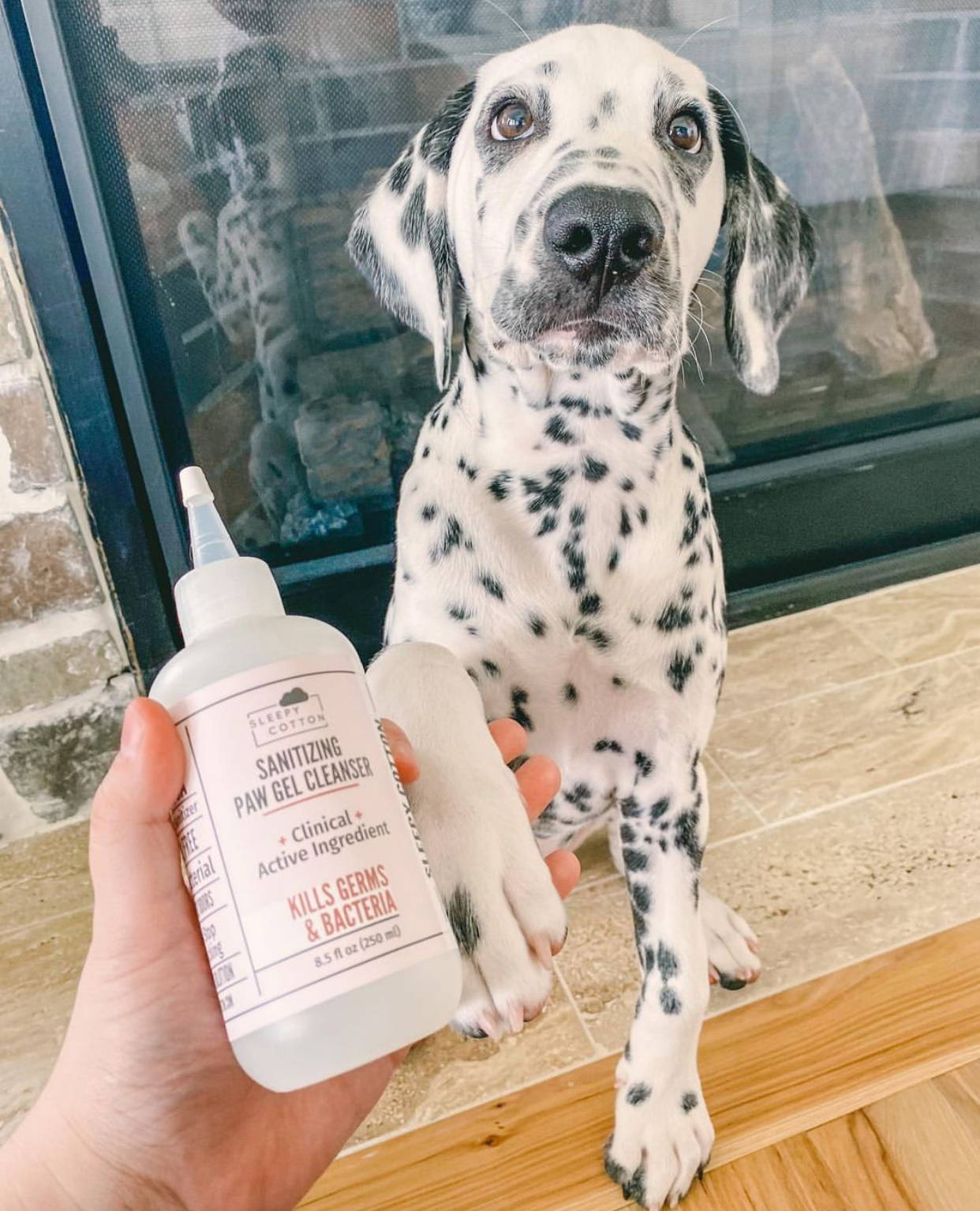 They are Somewhat Like Athlete's Foot Symptoms
And Answer the Below Questions
---
Q 1. What do you do when your skin feels itchy and irritated?
Hint: It is pretty obvious

Dogs don't even have hands to scratch them. How uncomfortable would it be?.

---
Q 2. What will dogs do when their paws feel itchy and irritated?
Hint: This one is also too obvious to write something here for you.

a. Lick & b. Chew
Licking and chewing are the only two options our dogs have. Short-term licking will even lead to behavioral issues.

---
Q 3. How long would it take to develop athlete's foot symptoms if you stopped washing your feet?
c. It will happen eventually

Hint: It is a pretty common issue

c. It will happen eventually
It can vary from person to person. But eventually, bad germs and bacteria growth will start causing problems.

---
Q4. Now, what do you think are the main paw irritation causes?
b. Bad germs and bacteria accumulation

Hint: Every problem has a cause.

b. Bad germs and bacterial accumulation & c. Environmental issues
There are many paw irritation causes. However, the majority of them are related to bad germs and bacteria accumulation between pads.

---
Q5. Will licking naturally cure paw irritations?
Hint: What is needed for germs and bacteria to grow?

b. No
Germs and bacteria need moisture (and oxygen of course) to grow. Licking will supply needed moisture to germs and bacteria, ending up causing more problems.

---
This way is super easy. However, germs and bacteria will stay right where they are on the paws.

---
This method is messy. Plus, it will supply water that germs and bacteria need to grow.

---
This way technically works great to get rid of germs and bacteria! But, it is messy and time consuming.

---
- Super Fast & Healthy Way -
AFTERWALK Paw Gel Cleanser

No water needed. Simply apply, wipe, massage, and wipe. That's it!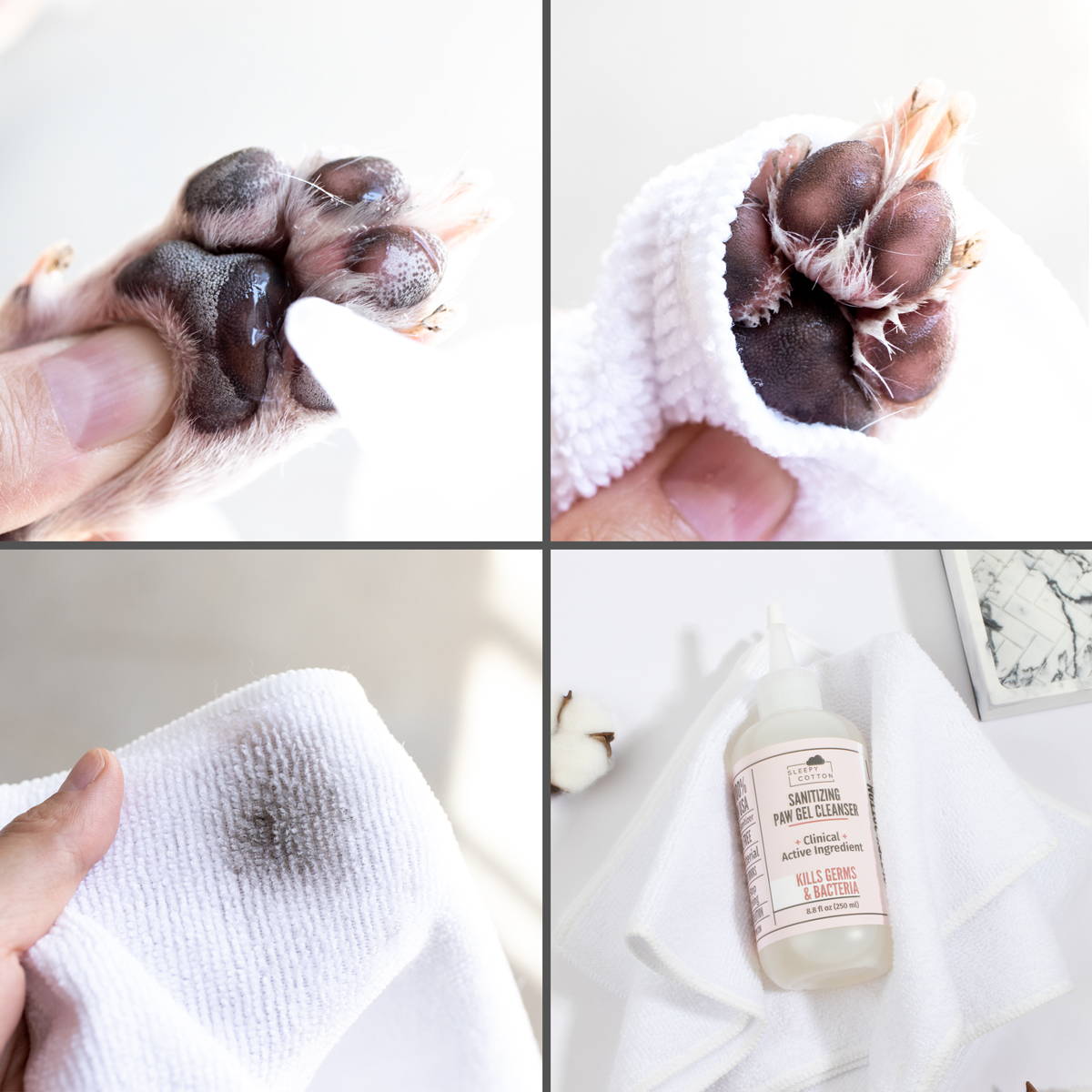 Squeeze the gel on your fingertips (or hand) and massage paws

Wipe out the excess gel using a towel

Dirt, germs, and bacteria - Gone

Clean and moisturized paws

Here is how Holly takes care of Stella's Paws
---
No water mess.
Just 3 Sec.

No need to put your dog into a sink or a bathtub. AFTERWALK Paw Gel Cleanser is super fast and easy to use.
Refreshed & Protected Paws

You know how it feels after washing your hands and feet with warm soapy water after a long long day. Your pup will feel the same way. Clean, refreshed & protected paws.
Licking paws is a sign of irritation. The concept is similar to human's athlete's foot. Keeping them free of bad germs and bacteria can improve the condition dramatically.
Hidden bacteria, germs, dirt, and debris can be easily picked up by your dog's paws anywhere they walk. That means they can cause irritations for you at home, too. Getting rid of these can help assure you that every cuddle will be enjoyable and clean.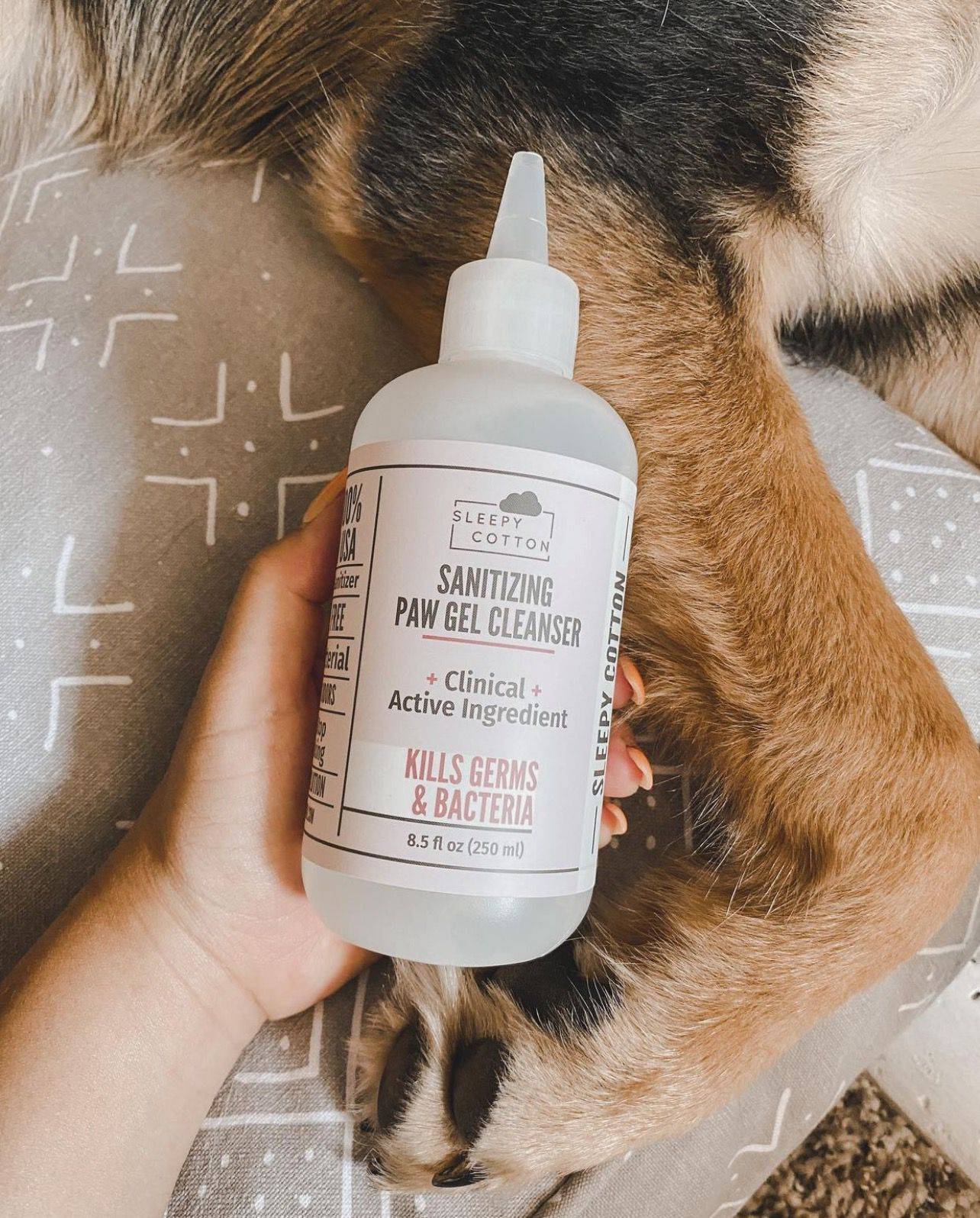 100% US sourced ingredients
Great product
My dog has been having issues with their paws being irritated and licking. Think we've figured out the cause now but bought this to try and help give him relief. Very easy to use after a walk and not messy. Will definitely buy again when needed. - Meredith P.
Great!
We've seen an improvement in our dog paws licking, and smells good as well :) - Cinthia G.
Great
I love this. My pup has always issues with his paws. This truly helps keeping them clean! - Vanessa S.
Worth it!
Overall my experience has been positive! My dog used to chew her paws a lot, now she only chews them a little. Her paw pads look and feel a ton better and it's not made of super delicious, irresistible ingredients like some other things we've tried. At this point I feel like this is a product we'll continue to use. - Jenny F.