Author Bri LaFluer / Sleepy Cotton Content Writer / Mar-09-2020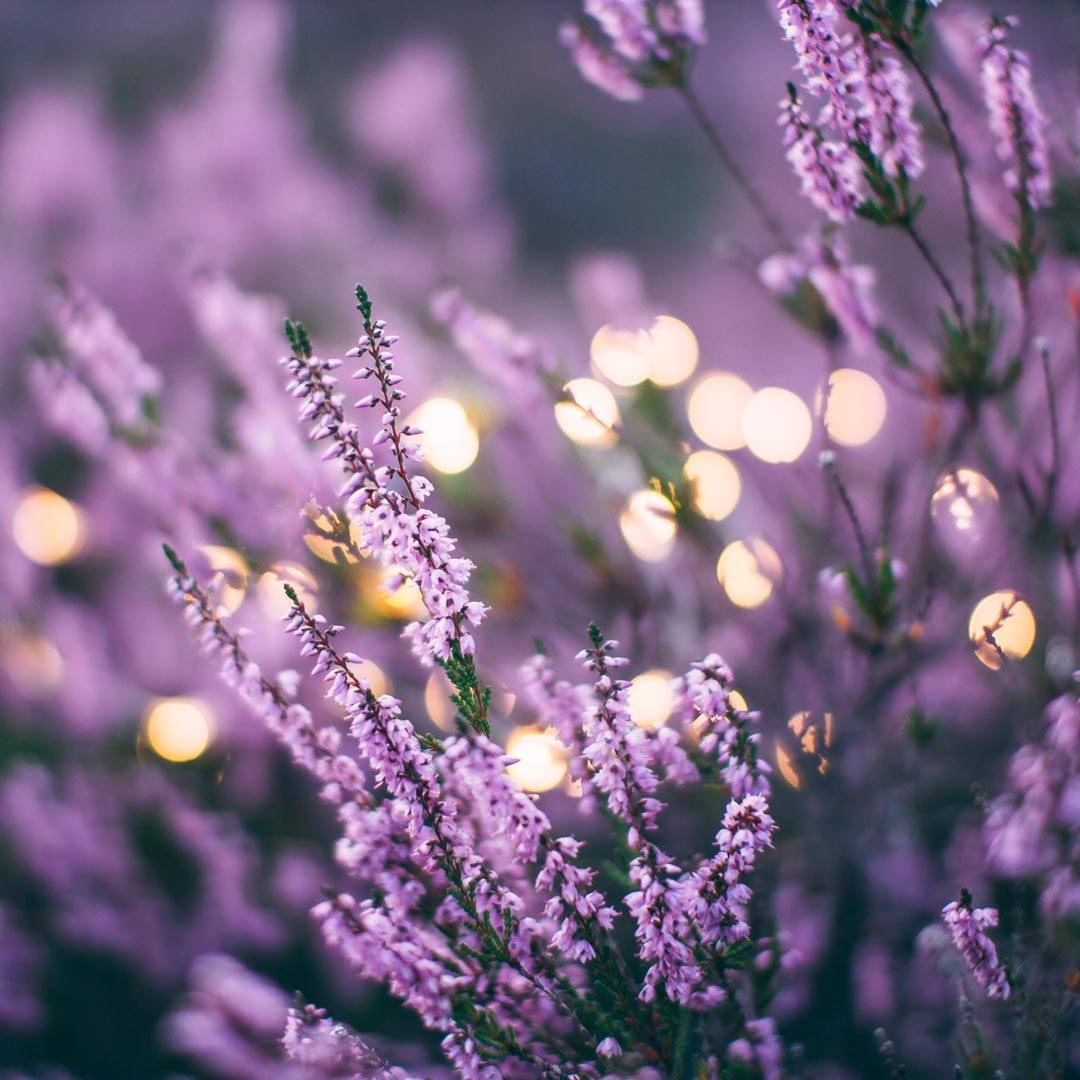 Benefits of Lavender: Body & Mind Healing
When you hear of the lavender plant, what do you think of? The aromatic, powerful purple blooms? The healing qualities for body pains and wounds? Or the aromatherapy advantages of calmness and relaxation? The lavender herb is greatly admired for each of these restorative qualities.
Let's dig into how lavender brings its healthful qualities through its oil and scent. We have seen the benefits of lavender bring positive aid in both humans and dogs in daily life! We are going to explore how this herb can affect us all positively through our body and mind from ancient times to the present.
Key Points
Lavender is cherished for its healthful benefits with its calming abilities that restore the body and mind.

When applied topically, lavender can reduce minor pains, calm inflamed skin irritations, and prevent bad bacteria from entering the body the natural way.

Aromatherapy of lavender acts as an effective daily solution to help with anxiety, stress, depression, insomnia, allergies, and nausea.

Does your furry friend experience anxiety, stress, or especially high hyper levels during certain situations? To solve this, lavender can calm their mind safely and naturally.
Let's bloom into the benefits of lavender. This holistic oil has more uses than you may think.
Flowering Perennial & Healthful Herb
Lavender, known as the genus Lavandula, is a species of the mint family. This well-known herb is grown in many gardens for its beautiful vibrant purple flowers as well as the healthy attributes it gives. The benefits of lavender are also recognized by its sweet-scented fragrance that is known to bring calming effects. This flowering herb grows about 40-60 centimeters tall, composed of multiple florets towards the top. The meanings associated with lavender include serenity, silence, calmness, and purity, as its ties are close to the soul.
The Lavender plants known as Lavandula angustifolia, are widely cultivated for their distilled oils. Because it is a multipurpose oil, lavender is medicinal and therapeutic. The versatile oil has the key ability to promote calmness and relaxation in aromatherapy, making it a popular choice! Its additional healthful benefits include anti-inflammatory, anti-fungal, antidepressant, antiseptic, antibacterial and antimicrobial properties. It also includes antispasmodic, detoxifying, hypotensive, analgesic (pain-relieving), and sedative effects.
The lavender flower and the oil derived from it also has long histories in herbal medicine as recognized by Joe Bowman of Healthline. In several regions including Persia, ancient Greece, and Rome, these cultures believed lavender helped purify the body and mind.
Lavender is excellent in aiding to body aches, pains, and minor wounds. It is a great go-to oil to encourage natural alleviating remedies. When applied to the temples, lavender oil is said to soothe headaches, migraines and motion sickness. Similarly, it can be rubbed onto areas of the body for sore muscle relief.
Throughout history, ancient Romans included lavender as a bath additive for its characteristics of not only being relaxing, but providing as an antiseptic as well. With its germ-fighting properties, lavender is good for mild burns and wounds, helping to keep infection away and reduce inflammation to promote healing.
It can be exhausting to live with certain daily stresses, anxiety, and depression. By introducing lavender, you can experience the positive effects it has on mood. The delightful, lasting fragrance helps to balance brain waves and emotions while improving state of mind. This calming effect also lessens the uncomfortable feeling of nausea.
Do you find yourself having trouble sleeping? Lavender is a frequent go-to choice as an aid to sleep and relaxation. Begin your good night's sleep by applying lavender to your pillow or breathing the oil in through a diffuser, giving your mind the ability to decompress. Studies have demonstrated that sleep cycles are increased with slow-wave sleep. Breathing it in while sleeping encourages slowing heartbeat while relaxing muscles.
Many skin and hair care products include harsh ingredients including sodium lauryl sulfate (SLS) and preservatives such as parabens. When you choose lavender oil for skin and hair, you open up more possibilities of natural products that don't utilize harmful chemicals. To help purify the skin, lavender is a popular ingredient in fine cosmetics. It reduces irritations such as eczema, acne, sunburn, and it even relieves itching from insect bites + stings.
Some studies have suggested that lavender reverses hair loss conditions, even for people with alopecia. Results have shown to increase hair follicles and a thicker dermal layer when topically applied over time. Additionally, lavender eliminates lice and dandruff when rubbed into the scalp. This is because of its antimicrobial qualities, preventing bacteria and fungi from growing as well.
Benefits of Lavender for Dogs
With many essential oils to choose from, it can be questionable which can truly benefit dogs. It's also important to make sure they are safe for their skin and lungs to breathe in. As a matter of fact, lavender is a safe and favorable oil to improve dogs' health.
This herb works in similar ways for dogs as it does for humans in healing both the mind and body. The therapeutic calming scents of the lavender flower help to promote relaxation for dogs as well, while its physical soothing effects reduce skin irritations and itchiness.
One of the most stressful factors for dogs can be experiences of the unknown and unexpected. It is necessary to help soothe their worried thoughts any way you can. An easy, quick way to solve this is by utilizing aromatherapy of lavender as it affects the central nervous system.
This is a common solution to ease the tension dogs may get when guests are over, being in the car, at the vet, at the groomer, during thunderstorms, or if they get separation anxiety. Because lavender works to suppress the nerves when it is inhaled, it shows improvement with situations like this, along with insomnia in dogs.
When applied on your dog, the components of lavender calm the skin as well. It targets irritations and soothes them effectively with its anti-fungal and antibacterial properties. It can rejuvenate the skin by helping itchiness in skin and paws, reducing hot spots and inflammation, giving effective relief.
Ward off unwelcome pests with lavender oil! Although it may not be able to kill bugs, it does surprisingly well for repelling them away from biting dogs. Adventure with your furry companion worry-free from fleas and ticks by applying lavender oil to you and your dog. If your dog does have an insect bite, lavender can still provide relief from itching, inflammation, and stinging pain.
Did you know? All dogs have hypersensitive skin. This is because dog's skin is only 3 to 5 cells thick, whereas a humans is between 10 to 15 cells thick being much more resilient. Because of their fewer skin layers, dogs will absorb whatever is on their skin at a faster speed than we can. Unknown or harsh ingredients can enter through the skin and lungs causing further harm.
A natural approach to minimizing pain in dogs can be with lavender. Even for dogs who have arthritis and joint pains, lavender oil can help to ease the pain as it is absorbed through the skin. The analgesic (pain-relieving) and anti-inflammatory properties this oil gives help dogs to move better and easier without strained difficulty.
Throughout your dog's coat, there may be unseen foreign bacteria and allergens such as mold, pollen, grass, and dirt. They may require a well-rounded cleansing to deter their pores from becoming clogged. This can also lessen allergy symptoms in the air that may irritate you, too! While lavender is a fantastic anti-viral oil, it is also effective for removing odors. Its antibacterial properties break down odor-causing bacteria and germs that lie within dogs' layers of fur.
Calm Your Furry Companion with Lavender
With therapeutic grade essential oil, our Lavender Balm is specifically developed to calm and relax your furry friend the natural way. Natural scents of the lavender flower reduce anxiety and stress in dogs without the use of harsh chemicals.
Calm & relax your dog the natural way

Help prevent dog from developing anxiety

Ease the tension - Before, during, and after unpleasant experiences

All-day protection for dry skin
Bathing your furry friend can be stressful and exhausting. But bath time should be a relaxing and bonding experience for you and your pup, and it can be. Our Calming Lavender 2 in 1 Shampoo + Conditioner along with our Lavender Face Wash are both positive approaches to putting your dog's worrisome thoughts at ease.
Reduce tension during bath time

Relaxing spa-like experience with natural aromas and nourishing ingredients

Moisturize dry skin and soothe skin irritations
Looking Forward with the Benefits of Lavender
Now that you know the many benefits of lavender, you're probably excited to start including it in your lifestyle. With its variety of body and mind restoring characteristics, who wouldn't want to utilize this herb? You will find overall relaxation by reducing body pains, improving sleep cycles, and feeling peace of mind from lavender's qualities.
Likewise, introduce lavender to your furry friend's care routine! You can enjoy the benefits of lavender anytime you'd like for you and your dog! Be sure to use it before any stressful situations for them especially. By applying it topically, they can breathe in the calming, natural scent while absorbing its restorative qualities on the skin and fur. The benefits of lavender give bath time and daily life a whole new vibe of enjoyment!