What is SLS
Author Bri LaFluer / Sleepy Cotton Content Writer / Feb-15-2020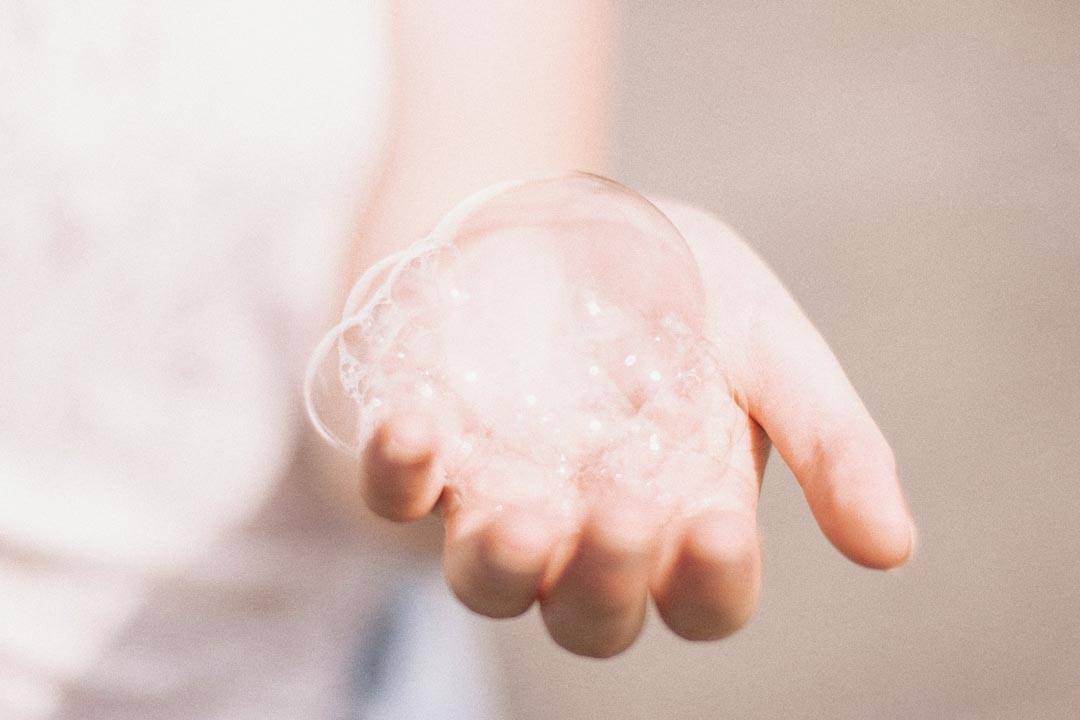 A rising concern has increased over time as we learn more and more about chemically produced harsh ingredients everyday. They are not only hidden in food products, but cosmetics and personal care products as well. The properties they utilize can be much too harsh for our bodies.
Although the scientific names of ingredients can be confusing, an easy one that you can look out for is: SLS.
What is SLS? Sodium lauryl sulfate is an ingredient in many products including cosmetics, personal care products, and cleaning products for the purpose of getting a foaming cleanse. This harsh chemical is unfortunately in many dog products as well.
SLS thoroughly and quickly gets rid of any dirt or oil on their skin and fur so that you can see sudsy, deep cleaning action. But what you can't see is the harsh chemical effects afterwards.
What is SLS exactly, and how can it affect your health and your dog's?
Key Points
Sodium Lauryl Sulfate (SLS) is a common inexpensive ingredient in everyday household products to help give a deep visible cleansing effect.

SLS and SLES are harsh chemicals known to cause a variety of skin irritations.  

Its harsh components strip skin of natural oils causing dry skin, irritations, and reactions.

Reactions from contact can include inflammatory results including itchy skin and scalp, dermatitis and eczema.
What is SLS and Its Purpose?
SLS, or sodium lauryl sulfate, is made after agents go through a series of reactions. First, fatty acids are extracted such as from coconut oil, which are converted to fatty alcohols and then sulfonated to become a crystalline salt. If SLS undergoes a chemical process called "ethoxylation," it becomes SLES or sodium laureth sulfate which is a bit more toned down ingredient.
Both of these have two purposes in products - emulsifier and surfactant.
Emulsifier: As an emulsifier, they help to keep all ingredients properly mixed up.
Surfactant: As a surfactant (or surface acting agent), they help to give that foamy consistency to lather and deeply clean, which is also known as a sulfate. The strong properties of SLS allow it to break down the interface between water and oil or dirt easily. It is able to hold on to the oils and dirt so that they can be washed away, giving a visible cleansing result.
What Can You Find SLS in?
Because SLS is effective in cleaning, it is in a variety of everyday household items. It can be found in shampoos, skin care products, toothpastes, dish soaps, floor cleaning products, laundry detergents, and more.
Many experiences and studies show SLS to be a known skin irritant. Its harsh components strip skin of natural oils causing dry skin, irritations, and reactions. Reactions can include inflammatory results including itchy skin and scalp, dermatitis and eczema. These negative effects depend on the concentration percent of SLS with the amount of exposure or contact time.
There are studies stating it is safe by discontinuous brief use followed by thorough rinsing from the surface of the skin. But the likely negative effects with this added ingredient make it an unhealthy risk.
When bathing your dog, it's best to avoid SLS. Dogs have much more sensitive skin, which means SLS will irritate them more than humans. "Canine skin is one-third the thickness of human skin, and thinner skin means faster absorption" as stated by Dr. David Jarvis on Pet Business. This can make the skin more vulnerable to the absorption of other foreign irritants. SLS has already been known to penetrate skin easily which makes things even worse.
It is best to look for safer alternatives that don't include SLS when cleaning your dog. There are many pet friendly products with all natural ingredients or marked "SLS free" that keep your pets best health in mind.
Sleepy Cotton's All Natural Choice
Sleepy Cotton prioritizes healthy ingredients and benefits for your dog, giving you shampoo and face wash products that you can trust. All our products are made in the USA with 100% USA made ingredients without any harmful chemicals such as parabens, phthalates, dyes, synthetic fragrances, SLS or SLES.
Instead of SLS or SLES as a surfactant, we use a combination of three naturally derived gentle ingredients: Decyl Glucoside, Cocamidopropyl Hydroxysultaine, Sodium Lauroyl Sarcosinate (not SLS - sodium lauryl sulfate).
Choose a shampoo for your dog that you can trust. We make it known where our shampoo is made, what ingredients are added, and where they are from.
As we have learned, SLS proves to be a known skin irritant and carcinogen with symptoms of inflammation, itchiness, and dryness. Keep an eye out for this harsh ingredient when selecting products. This chemical harshly cleans to the point of stripping away the majority of human's and dog's natural oils. Our furry friends are especially more vulnerable since they have hypersensitive skin. Now that we can see what is SLS entirely and how it's utilized, it would be most beneficial to remove this ingredient from your daily routine!