Ingredients to Avoid in Shampoo
Author Bri LaFluer / Sleepy Cotton Content Writer / Feb-15-2020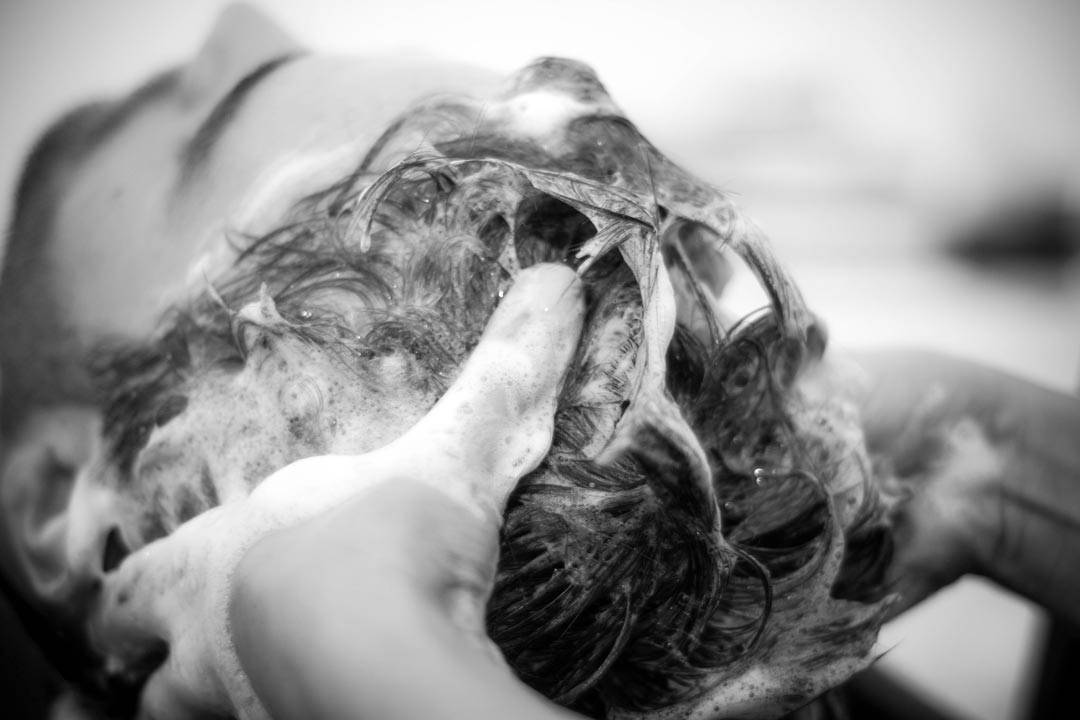 Ingredients to Avoid in Shampoo
Personal care products including shampoos can be deceiving with how they look or what they advertise. To keep your best health in mind, you'll want to make sure that products involved in your daily care routine do not contain any harmful ingredients.
So what are ingredients to avoid in shampoo? Harsh chemicals such as parabens, phthalates, dyes, synthetic fragrances, SLS or SLES, all of these can cause health issues such as itching and irritation. To make things worse, chemical residue remains will eventually end up in the internal organs and digestive systems.
It is important to always review the full ingredient list before you select personal care products. Currently, most researches focus on finding links between harsh chemicals and the human body. However, with more fragile skin, dogs could be even more susceptible to symptoms from contact. Dog's skin layers are dramatically fewer (and thinner) than ours, making harmful ingredients able to be absorbed into their system even faster. To avoid irritations, be sure to review your precious furry friends products carefully.
Key Points
Cheaply made harsh chemicals such as parabens, phthalates, dyes, synthetic fragrances, SLS or SLES are greatly common in skin and hair care products. However, all of these can cause health issues.

Three letter ethanolamines such as MEA, DEA are also most common. They are important to look out for since they are hormone and thyroid disruptors as well as organ toxins.

Chemical residue remains will eventually end up in the internal organs and digestive systems as they are absorbed and inhaled.

To keep your best health in mind, it is best to look for the full ingredients list when selecting a shampoo.
Ingredients to Avoid in Shampoo
#1 Parabens
Parabens are a cheaply sourced chemical ingredient that manufacturers will add in their products to preserve shelf life reducing bacterial & mold growth. These preservatives have been linked to reproductive issues, tumor growth, as well as disrupting hormone function. Because they are easily absorbed, parabens are stored within the body and can be found remaining within tissue. The concentration percentage of the chemical will build up in our bodies. This leads to a higher risk of harm since we should not exceed "safe" limitations.
Parabens also penetrate easily through the few layers of dogs' skin and are known to be a common allergy to them and cause contact dermatitis.
Look for: butylparaben, methylparaben, propylparaben, benzylparaben, ethylparaben, isopropylparaben or anything ending in -paraben.
Sulfates such as sodium lauryl sulfate (SLS), sodium laureth sulfalte (SLES), and ammonium laureth sulfate (ALS) are surfectants or surface acting agents. They help to give a foamy consistency to lather and deeply clean, making it easy to trap dirt and grease to then be washed away. These chemicals are effective in cleaning but much too harsh since they strip away natural healthy oils from the skin. They are known carcinogens that can cause skin irritations.
#3 Artificial Colors/Dyes
Who is really concerned about the color of their shampoo? Synthetic colors and dyes are known to be skin irritants and carcinogens. These bright and vibrant shades commonly seen are derived from petroleum or coal tar sources. Additionally, they are routinely tested on animals.
Look for: "D&C" which means drugs and cosmetics, "FD&C", or names such as "Yellow 5."
Phthalates are used when making artificial fragrances to make the scent last longer. They are endocrine disruptors linked to both male and female hormonal defects. Phthalates can damage the liver, kidneys, lungs, and reproductive system according to studies.
Formaldehyde attacks the central nervous system and is proven to absorb through the skin in testing. It is classified as a known carcinogen by the United States National Toxicology Program and the International Agency for Research on Cancer.
Look for: Diazolidinyl urea, imidazolidinyl urea, DMDM hydantoin (or labeled as DHDH hydantoin), bromopol, Quaternium -15, and sodium hydroxymethylglycinate.
Mineral oil is a by-product of distilled gasoline made from crude oil. It coats skin and hair in a thick layer which clogs pores. This slows down skin function and cell development, while also restricting the ability to release natural oils and eliminate toxins.
Cocamide DEA (diethanolamine) or MEA (monoethanolamine) are surfactants that are sometimes labeled as a "coconut based cleanser". Cocamides are a detergent that act as a thickening agent while adding more bubbles to shampoos. Although this substance is coconut derived, it is chemically altered to the point of being a cancer causing ingredient. It is also a hormone and thyroid disruptor and an organ toxin.
#8 Methylisothiazolinone (MIT) & Methylchloroisothiazolinone (CMIT)
These hard to pronounce names are added as a preservative and an antifungal agent to shampoos. They are carcinogens linked to organ poisoning, lung toxicity, allergic reactions, possible neurotoxicity as written by Campaign for Safe Cosmetics, and are even banned in countries including Japan and Canada.
Polysorbates are cheap emulsifiers that help to bond oil with water and dissolve fragrances into a solution. These will imbalance the pH of skin, hair, and fur increasing the risk of irritations. The number next to this ingredient name is the amount of ethylene oxide used to treat the natural sugar in its original form. Polysorbate 20 is often used, and cancer causing 1,4-dioxane is created as a by-product of this treatment with ethylene oxide.
Isopropyl alcohol is increasingly appearing in many animal and self care products. It is known as rubbing alcohol, and you will want to avoid this ingredient at all costs. Along with its drying effects, this chemical is easily absorbed, known depressant, nerve toxin, lung and heart irritant, and liver toxin.
Other names: isopropanol, 2-propanol, and propyl
To keep your scalp and hair healthily maintained, these chemicals should be fully avoided when you choose any hair care product.
Commonly Asked Question
Can you use Human Shampoo on Dogs?

Human shampoo is formulated at different pH levels for our type of scalp and skin. It is too harsh for dogs' hypersensitive skin and would throw off their healthy balance. Because of their fewer skin layers, dogs will absorb whatever is on their skin at a faster speed than we can. Human shampoo could damage dogs' fragile skin which could lead to irritations and infections.
While looking for a shampoo for your dog, you may also encounter shampoo that states it is all natural. But can we actually trust this? Some companies display this but actually hide harsh chemicals under names such as "coconut based cleanser", plant-derived surfactants, or a "naturally-derived gentle cleansing agent". They do this without properly listing the full ingredients that are used in making their products.
A good rule to go by is getting a product providing the full list of easy to read ingredients. This way, you will be able to avoid potential irritants that could cause inflammation, redness, itchiness, increase of dandruff, and many other effects.
The creation of all of these added chemicals go through a tricky manufacturing process, resulting in emissions and becoming difficult to breakdown. Supporting an all natural product means you are helping improve our environment as well.
Finding Shampoo You Can Trust

Sleepy Cotton products are 100% transparent. Instead of using misleading terms such as "coconut based cleanser", we proudly provide a full and transparent ingredient list along with the source of the ingredients as well.
All our Spa / Bath products are made in the USA with 100% USA made ingredients without any harmful chemicals such as parabens, phthalates, dyes, synthetic fragrances, SLS or SLES.
Looking Forward at Ingredients to Avoid in Shampoo

For a handy list, take this as a reminder of what ingredients to avoid in shampoo for you and your dog's care products.
Parabens

Sulfates

Artificial Colors / Dyes

Phthalates

Formaldehyde

Mineral Oil

Cocamide DEA or MEA

Methylisothiazolinone (MIT) & Methylchloroisothiazolinone (CMIT)

Polysorbates

Isopropyl Alcohol
The main reason to avoid each and every one of these is because they are all potential skin irritants providing no beneficial value to our bodies and hair, as well as to our furry companions.
Will you be on the lookout for them all?